The Greater Lansing Convention and Visitors Bureau (GLCVB) is pleased to announce two changes to its Visitor Services department.Anne Lavender, CTA has joined the staff as Visitor Services Coordinator and Kristina Kauffman, CTA has been promoted to Events & CTA Program Manager.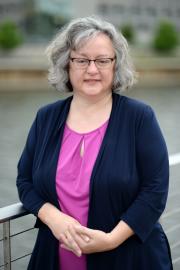 Lavender (pictured left) makes the move to full-time GLCVB staff from her part time position as a staff member at the Greater Lansing Visitor Center – East Lansing. Prior to that, Lavender worked in the welcome center of the Michigan History Center and State Archives. She holds a Bachelor's Degree in Organizational Administration from Central Michigan University.
Kauffman (pictured right) was originally hired with the GLCVB in 2006 and will transition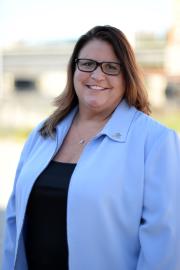 her duties with the organization to include coordination of GLCVB events as well as continue to facilitate the organization's successful Certified Tourism Ambassador program. Additionally, Kauffman is on the Old Town Commercial Association Organizational Committee and serves as Director of Communications for the Michigan Chapter of Meeting Professionals International.
"We are very excited for these changes in our Visitor Services Department," said Jack Schripsema, President and CEO of the GLCVB. "Both of these staff members served the GLCVB admirably in their previous roles and I know they will rise to the challenge of their new responsibilities."
For more information about the GLCVB, visit www.lansing.org or call 517-487-0077.
The mission of the GLCVB is to promote the region as a visitor destination to impact the area's economy.