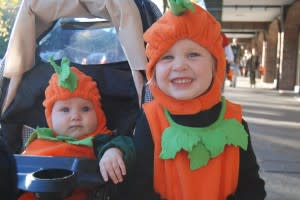 Once upon a time Halloween was a one night of the year event. Kids would get dressed up, hit up their neighbors for some candy and call it good. But nowadays, Halloween has morphed into a week or two of all kinds of options. From church parking lot trunk or treats to elaborately decorated houses and home dcor, dances, parties and special events. You can find plenty of ways to celebrate the spook-tacular season of Halloween in Greater Lansing. And its not just for kids. Adults and even your dogs can have their own celebrations and contests. So go ahead and dress up in your scariest, silliest or prettiest costumes and enjoy Halloween for a while.
October 23 The Great Pumpkin Walk (5-7 p.m.) in East Lansing is a family-friendly trick or treat evening involving over 50 downtown businesses. Also this night kids are welcome to visit participating Greek sorority and fraternity houses along M.A.C. Ave. for treats from 5:30-7:30 p.m. and attend the Land of Oz at The Wild Goose Inn, a bed and breakfast that transforms itself for this special night (5-7 p.m.) There, students from East Lansing High School are dressed in costume and welcome the little ones who follow the yellow brick road. Another component are the many activities going on at the Eli & Edythe Broad Art Museum from 5-8 p.m. during ArachnoBROADia a spider-licious evening for everyone in the family. Plus their friends from the MSU Bug House will be on hand with some live exhibits as well. Everybody is welcome to some cider and donuts, too!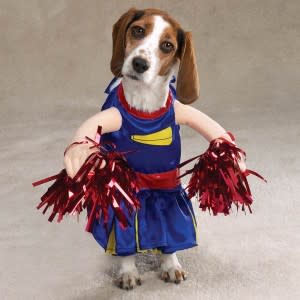 October 24 Old Town Lansing Howl-O-Ween Doggie Trick or Treating is on again this year. Find dogs dressed up in their finest and silliest. From canine hotdogs to tuxedoed pups, the intersection of Turner Street and Grand River Avenue has definitely gone to the dogs this night. Pups (and their two-legged companions can trick or treat from 4-6 p.m., then theres a costume contest at 6 p.m. (registration is at 5 p.m.) The evening wouldnt be complete without yappy hour at Preuss Pets from 7-9 p.m. https://www.facebook.com/events/1448691058705502/
October 25-26 Boo at the Zoo is a Greater Lansing tradition. Families can enjoy Potter Park Zoo in costume and take part some fun craft projects, a straw maze and the super-fun Boo Tunnel!
October 27 Trick or Treat on the Square returns to downtown Lansing for its seventh year. This is an opportunity for kids to gather along Washington Square to trick or treat, try their luck at the Tim Hortons Timbit eating contest, delight at the fire-walkers and find their way through the hay bale maze. All activities are from 5-7:30 p.m.
October 31 And for just the adults 21 and up, theres a Tour of Terror bar crawl going on Friday, October 31st from 8 p.m.-1 a.m. Wristbands are available at participating venues and allow free admittance and youll be able to ride the bus/trolley free of charge to shuttle between them. Included are Brannigan Brothers, Eden Rock, The Exchange, Green Door, The Firm, Harem, Kelly's, Midtown Brewing Co., Moriarty's, Nuthouse, P Squared, Stobers, Taps 25, Tavern on the Square, Tin Can and Waterfront Bar and Grill.