The Greater Lansing Convention and Visitors Bureau (GLCVB) is pleased to announce it has hired Stephanie Wohlfert, CMP, CTA as Sales Manager.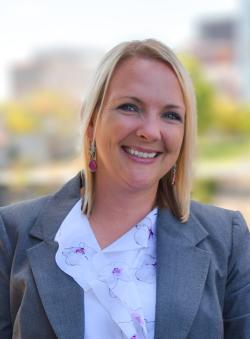 Wohlfert brings with her years of experience in local group sales, working most recently as Career Enrichment Manager with the Michigan Society of Association Executives and as the Special Events Manager with the Lansing Lugnuts. Stephanie also brings to the GLCVB 12 years of hotel sales experience, most recently with the Marriott Place Hotels in downtown Indianapolis.
Wohlfert's role with the GLCVB will be focused on growing group business for the region and managing relationships within Michigan State University and national markets.
"We are very excited to welcome Stephanie to the organization," said Jack Schripsema, President and CEO of the GLCVB. "Her event planning savvy and numerous relationships within the industry will make her a strong asset to the GLCVB."
For more information about the GLCVB, visit www.lansing.org or call 517-487-0077.
The mission of the Greater Lansing Convention & Visitors Bureau is to positively impact the area's economy by marketing the region as a travel destination.
###