Finding ways to get event attendees engaged with your conference content when there are tons of other distractions is a growing concern of event planners the world over. From mobile apps, social media and live polling to games, texting and emails distractions are everywhere and it becomes increasingly difficult to have success with old-fashioned person-to-person connections. Here are some tips to improve engagement at your next event.

Know Your Audience
Before you can engage your audience you first must know what they like and what potential sessions will really get them tuned in. Once you have interesting sessions planned, be wary of simply talking at attendees. Encourage them to engage with each other and actively work in groups with the information they've just learned from the speaker. It's a lot harder to be checking your phone every few minutes when you're working in a group to solve a problem or discuss an issue.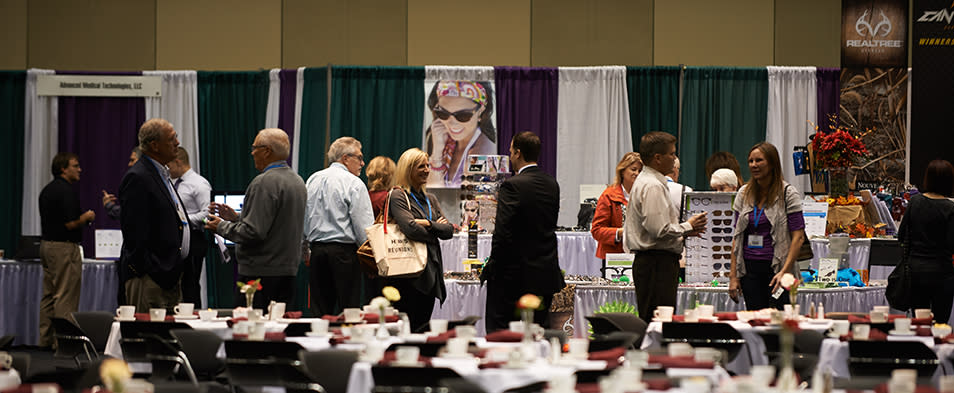 If you Can't Beat 'Em, Join 'Em
People love technology and they're drawn in by helpful and informative apps. While it's common for events to have mobile apps these days, often planners don't use them to the fullest. Look for opportunities to have attendees build connections digitally. Have event attendees fill out surveys and questionnaires on the event app. Connect them with each other using the app with an in-app message function. Give them an app to explore that keeps them on topic and meaningfully engaged.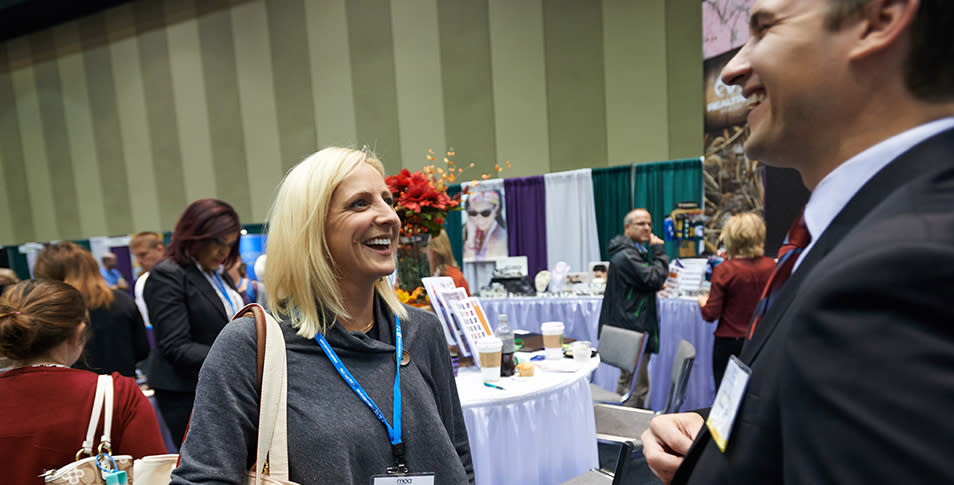 Gimme A Break
Taking an honest look at your event agenda can be eye-opening. Sometimes in your passion to fill the conference with quality content, what you really do is book your attendees far beyond their attention spans! Most conferences these days are back to back breakouts and speakers which forces attendees out of session and to the nearest Starbucks for a break, or for networking you haven't planned any time for. Planners can and should provide attendees with designated time and space to connect with other conference-goers, engage with each other, or even just detach so they don't feel like they're being fed from a firehose. Have a "connection lounge" set up in the conference space where people can talk, network and recharge (both their minds and their devices).

Play Time
Games are really taking off as an interactive way to get attendees active and learning. Different games work for different audiences and not every game works for every event. Sound scary? It doesn't need to be – just do your homework! Consider a trivia-based content game where sponsors provide the content, so if you go to the suppliers booth during the expo portion of the conference, you learn things you can then later give as answers to questions and win prizes. How about a photo-based scavenger hunt that gets your employees exploring the event space, or even the host city if you get adventurous? Give attendees a trade show passport and let them go booth to booth collecting stamps and then when they get a certain number of stamps, they win a prize, or spin a wheel where a bunch of prize options can be showcased. To put a digital spin on it, make the passport digital, served through your event app.

Event attendees are going to have distractions but if you play the game with them, give them the breaks they need and wow them in general sessions you'll have tamed the technology dragon and provided your attendees with a conference to remember. Sales managers at the Greater Lansing CVB have lots more great suggestions on getting conference attendees plugged in when you meet in Greater Lansing, Michigan. Reach out today!