As usual, there isnt a deficit in things to do EVER in Greater Lansing. And come December, when the temperatures drop and the winds kick up and the idea of snow is just a forecast away, its no different. The first weekend in December is always jam-packed with some fun, family-friendly events to get you in the spirit. How do I love the holiday season in Greater Lansing? Well, let me count the ways.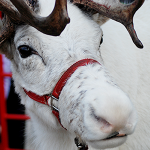 1. East Lansing Winter Glow Luminaries, reindeer petting, music jam and holiday farmers market Saturday 3-6 p.m. Oh, and did I mention marshmallow roasting? Yum!! 2. MSU Holiday Arts and Crafts Show at the Union 4 floors of arts and crafts stuffed into the Student Union. Its one of the best holiday markets Ive attended. Saturday 9-5, Sunday 10-4. 3. Old Town Dickens Village It all starts off with the Scrooge Scramble 5k. This is a fun family event in the streets of historic Old Town Lansing on Saturday noon-5 p.m. Find ice carving, beard making, live music and more!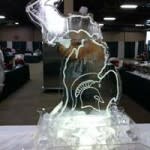 4. Grand Ledge Holiday Traditions Tour The Santa Parade is on Friday evening, then head to the home tours and the Opera House festive tables and trees. Everything continues throughout the weekend. 5. Williamstons Holiday Light Parade Free movie Elf at the Sun Theatre, various events and fun at local businesses, then the lighted parade steps off at 6 followed by the lighting of Williamstons official Christmas tree and a visit with Santa.
Of course we always have a full list of all kinds of Holiday Events on our website. Check back, as they are updated frequently.