Do you have a budding Top Chef Jr. in your family? Instead of going out to your familiar place, take the kids out to explore some of Greater Lansing's delicious restaurants. Enjoy some of their favorite foods, or get their taste buds to try something new and exciting. Either way you'll have a great time with the kids in all these Greater Lansing eateries.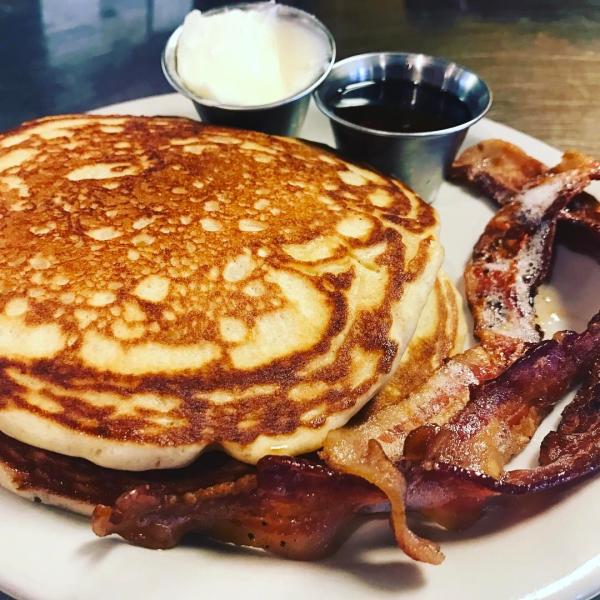 Let the kiddos eat breakfast for lunch which includes pancakes, biscuits & gravy, and some delicious stacked french toast. They could try pasta like the Chicken Bacon "Mac", which is exactly what you think, crispy chicken and cheesy bacon on penne!  Or maybe your they are in for trying a new treat of Pesto Prima Vera, a yummy mix of vegetables and linguine in a pesto cream sauce, plus you can add chicken or shrimp! This will be a meal to remember! Visit this Downtown Lansing spot during the week to avoid the longs lines on Saturdays!
Good Truckin'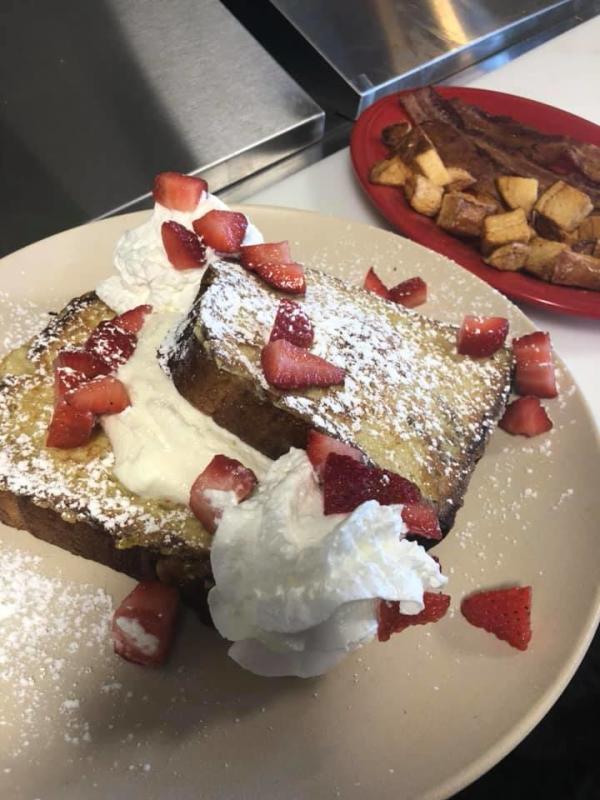 Need a new place to take the kids for breakfast or brunch? These "Little Truckers" have their own menu of flap jacks, french toast, the Good Truckin' Junior which consists of eggs cooked to order with a choice of sausage or bacon. They can choose from brunch options like chicken tenders and grilled cheese both with waffle fries! If you are celebrating, or maybe they'd like a special treat, order a Cereal Shake, made up of a combo of vanilla ice cream, milk and their favorite cereal! Yum!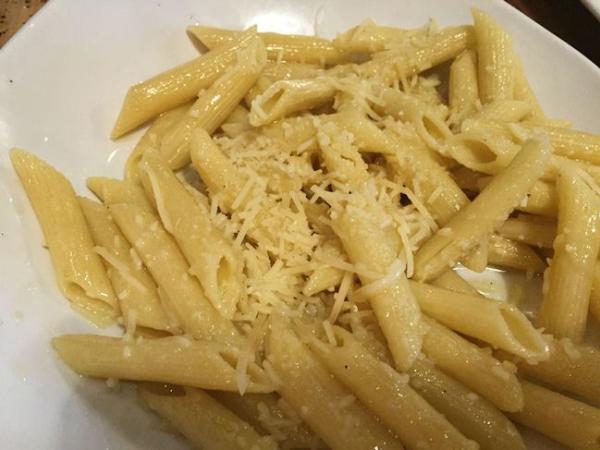 This family friendly brewery offers a variety of food choices on their Ankle Biter Menu. The kiddos can choose from Pasta with Butter and Parmesan, Grilled Chicken Breasts, Chicken Strips, Grilled Cheese, and more. Some with options of fries or broccoli. If the little ones are looking for an upscale mac n' cheese, they can try the S'mac Daddy on the adult menu. This is penne noodles topped with a house made cheese sauce that contains pesto, grilled chicken and bacon! My mouth is watering! 
Punk Taco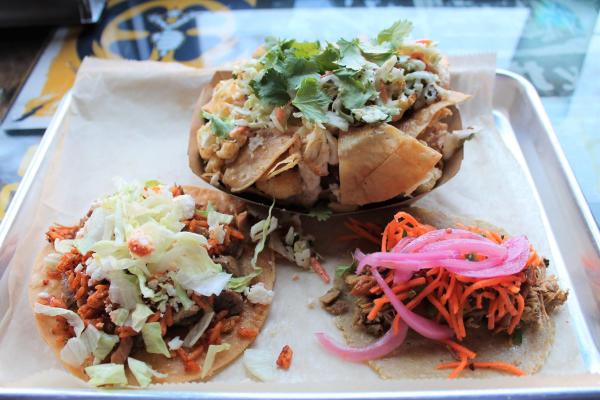 Your "Small Hooligans" have a few options when it comes to eating at Punk Taco. A Bean & Queso Taco, black beans, white and cheesy. Chipotle Chicken Taco filled with chicken, white cheddar cheese and lettuce. The last is Nachokids – a mix of tortilla chips with chicken, white cheddar and black beans. If the older hooligans are in for more of a spicy kick they could try the Chopped Brisket or the Ancho Shrimp tacos! This is sure to be a place both kids and parents will enjoy!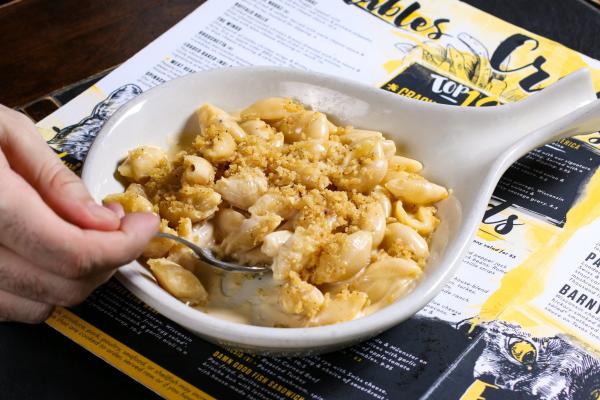 Feed your hungry "HopKittens" at HopCat in East Lansing. They can choose from a Junior Cheeseburger on texas toast, Mac & Cheese made with cheese smothered shell noodles, Cheese Quesadilla and house-made Crispy Chicken Tenders. They can pick a side of the famous Crack Fries, apple slices or celery and carrot sticks. Or maybe they'll venture off and share the Loaded Crack Fries with you!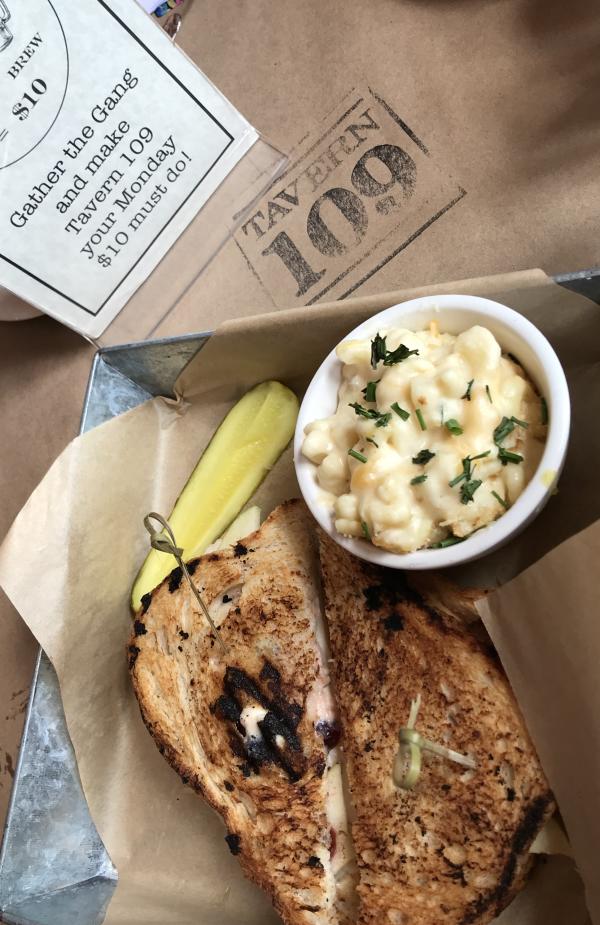 This kids brunch menu is sure to put a smile on your kiddos face! With choices of pancakes, waffles with whipped cream, eggs plus bacon, french toast, grilled cheese, chicken fingers and the Kid's burger! Looking for something on the Gluten Free? Order a cauliflower crust pizza from the large gluten free menu and share it with the whole family.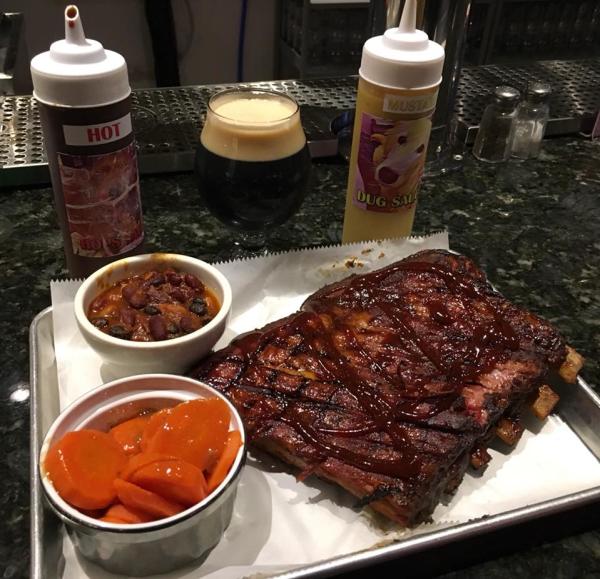 Not only does the brewery have a great space for kids, they also have tasty picks for them too! Your Lil' Guy or Gal will have options of Mac N' Cheese with meat, Chicken Fingers & Fries and Burger or Pork Sliders. Order the Brisket or Chicken (fried or grilled) Dinner Plate for a meal you can share with your little one!
Good Bites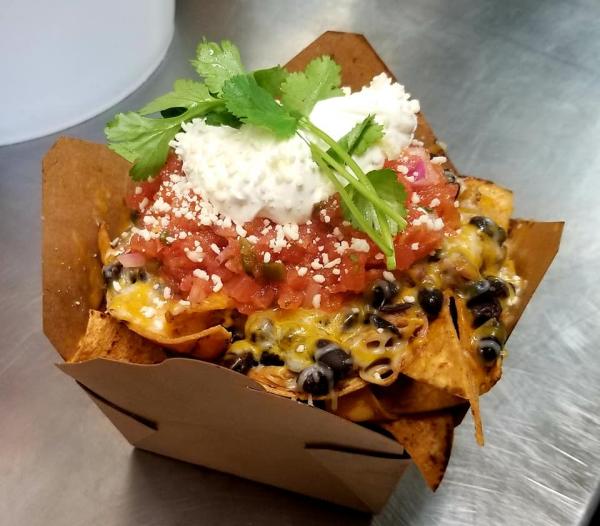 The kids can enjoy some gooey cheesy pan-fried mac & cheese from Good Bites. Add some of their hand cut fries with a side of homemade ketchup and it's sure to be your kiddos favorite meal. You could also share an order, or two, of the No Joke Nachos, which is a pile of fresh tortilla chips, black beans, cheddar, jack & cotija cheeses, smoked tomato salsa, cilantro and jalapeno sour cream. I'd suggest adding the smoked pork for the best nacho eating experience you and your children will have!
Ukai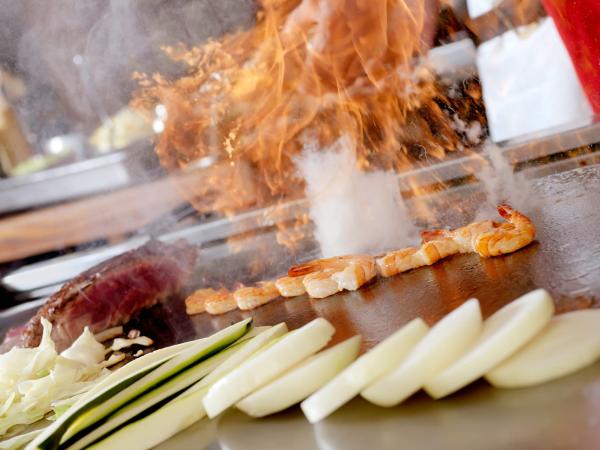 Kids don't enjoy sushi, but you do? Let them look further into the menu with Lunch Bowls made with chicken, shrimp, or tempura shrimp and a choice of fried rice, steamed rice or fried noodles. Going for the Hibachi Dinner? The kids will enjoy a Hibachi show experience and choose their own choice of chicken, shrimp, beef or veggies to cook!
These are just a handful of the great places Greater Lansing has to offer to your picky eaters! You may have some future Lansing Foodies on your hands! If you'd like to explore more Lansing restaurant options click here! Visit Lansing and you'll love it, just like we do!