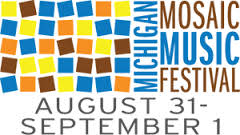 What started out as a diversity festival to counter the despicable (but amendment-protected) KKK rally at Michigans State Capitol a number of years back, has morphed into a great music festival over Labor Day weekend at Adado Riverfront Park. The Michigan Mosaic Festival is a celebration of diversity, unity, the Labor Day holiday and is administered under MICA, the organization that brings you both Old Towns JazzFest and the upcoming BluesFest.
I cant think of a better way to spend the last weekend before school starts back than at a laid-back, fun, music festival. Entertainers run the gamut from the Glen Erin Pipe Band with their bagpiping and Celtic heritage to some good old Americana music and country and western tunes. Even some cultural dance performances will be on stage. Look for vendors, food and a beverage tent (21+ up) as well as some $1 riverboat cruises on the Grand and more.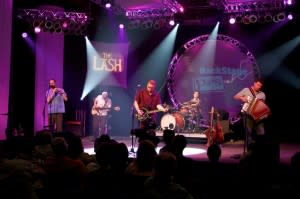 Hey, I work. Therefore, I labor, right? Seems only fitting that this holiday weekend is filled with festivities to entertain me. So Im going to take advantage and take a hike or a riverboat ride to this festival and enjoy the diverse music. And kick back and take in some much-needed rest and relaxation.
10 Interesting Facts about Labor Day!
Labor Day in Canada began in 1872 in Toronto but quickly made its way south to the U.S. Originally it began as a significant demonstration demanding rights for workers.
The first U.S. Labor Day was celebrated on Tuesday, September 5, 1882, in New York City, planned by the Central Labor Union. The Labor Day parade of about 10,000 workers took unpaid leave and marched from City Hall past Union Square uptown to 42nd street, and ended in Wendels Elm Park at 92nd Street and 9th Avenue for a concert, speeches, and a picnic.
Oregon was the first state to make Labor Day a holiday in 1887.
On June 28, 1894, Congress passed an act making the first Monday in September of each year a legal holiday in the District of Columbia and the territories.
What are we celebrating? The contributions and achievements of the 155 million men and women who are in the U.S. workforce.
In the late 1800s the average American worked 12-hour days and seven-day weeks to eke out a basic living. Children as young as 5-6 years old worked in factories and mines.
The year in which the 8-hour day was firmly established was 1916 with the passage of the Adamson Act. This was the first federal law regulating hours of workers in private companies.
Traditionally people did not wear white or seersucker clothes after Labor Day as it unofficially marked the end of summer.
The football season starts on or around Labor Day and many teams play their first game of the year during Labor Day weekend.
Labor Day is viewed as the unofficial last day of vacation before the start of the new school year (and mourned by students all over). Stated differently, it is the Back-to-School kickoff (cheered by parents all over!).