What a great problem I have this summer. I have more events that I want to go to than I have time. And I certainly dont have to leave Greater Lansing to get my entertainment groove on. If you know me, you know I have diverse interests and love, love, love, to hit up all the local festivals and events. Add wine and its a party in the USA (insert Lansing Area here)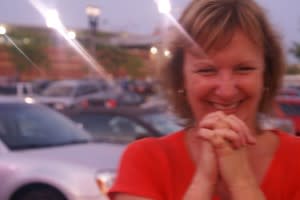 Each year it all seems to begin in May with the East Lansing Art Festival and then it gradually builds up before the season is in full swing. Well, that time has arrived. And Im excited.
June 2nd weekend it was Be A Tourist and Chili Cook Off.
Then June 9th weekend it was World Day at Hunter Park and GizzardFest out in Potterville.
This weekend its GMs Ride & Drive, Olds Homecoming, Michigan Pride and the Juneteenth Celebration.
And next weekend get ready for Old Towns Festival of the Moon/Festival of the Sun and East Lansings Summer Solstice Jazz Festival. Also dont miss Grand Ledges Yankee Doodle Days and the Delta Rocks! Family Festival happening that weekend, too.
Then add in the free music concerts pretty much every weeknight, throw in a Lugnuts game here and there, sprinkle in some happy hours and its non-stop action. When is a girl to rest and lay by the pool? Or go up north? Or go shopping? Well, you figure it out, cause I want to dance while the joint is jumpin.
Are you ready? Lets go!
For more information on events, festivals and all kinds of thing to keep you entertained, visit our Lansing Festivals