Let's say you were going to build a table. You sure wouldnt get very far without a saw, tape measure and maybe a hammer, am I right? Believe it or not, planning a conference works the same way.
If you are planning an event for the first time and dont know where to start, or even if youre a seasoned event planner and realize just how much goes into it, there are a few things to know to make sure your event turns into something special.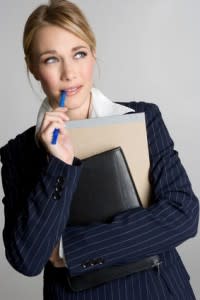 Before you formally invite attendees or book your specific venues, you need to plan what you are trying to achieve with the event and prepare your budget. You should also create a timeline or checklist that you can refer back to for the rest of your event. these checklists can be lifesavers because when you really stick to it, you can stay organized and really know for sure nothing is falling between the cracks. A complete and really thought-out event planning checklist is available for free on lansing.org.
Planning is the nuts and bolts of organizing an event - the measuring, sawing and hammering, if you will: youll be selecting dates, times, venues, themes, speakers, entertainers, catering and of course, building and supporting a team of colleagues and volunteers who will help you through the rest of the process.
Your event wont be successful unless you actually have a healthy amount of attendees arriving. During the promotions phase youll be inviting your desired groups, and leveraging as much publicity as possible. Good publicity will help get your guests excited, make your event a success and further your business brand. The GLCVB can also help out a lot with pre-promotion. From social media, public relations efforts for local media, to eBlasts and more, we'll help you get the word out so attendance is high and attendees are engaged and excited when they get here.
After an event, there is still work to do. In particular, you should follow up any unresolved issues with your guests, offer them a questionnaire on how they liked the conference - their feedback is critical! Go the distance though and even do the little things well like seeing through returning any lost property - attendees dont forget the little things! Listen, listen, listen to attendee feedback to improve what you do next time and share this info with your event team.
How did your table turn out? Did you use the right tools? If not, hopefully you learned from your mistakes. Before long you'll be a master carpenter.