Easter weekend is just around the corner on Sunday, April 21, 2019 so if you're looking for both Easter egg hunts and some good Sunday brunch options, maybe we can help with a few suggestions. Ready? Try not to get too egg-cited. Here's just some of the hoppenings. (wink)
Easter Bunny Visits
Want to get a photo of the kids and the Easter Bunny? Hop on over to the nearest mall now through Saturday, April 20th. Remember that the visits are free, the photos taken are for sale and you cannot take your own photos.
Lansing Mall Easter Bunny hours: Monday – Saturday 11am - 7pm, Sunday 12pm - 6pm
Meridian Mall Easter Bunny hours:  Monday - Saturday: 10am - 9pm, Sunday: 12pm - 6pm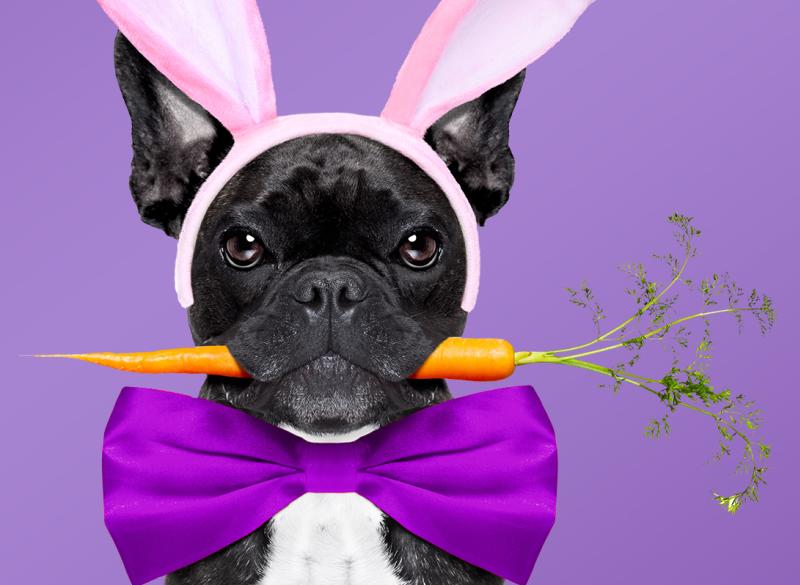 The Easter Bunny returns to Lansing Mall on two Mondays - April 8 and 15, 2019 for the local favorite pet night tradition. Dogs and cats of all shapes and sizes are welcome. Hours:  5pm – Close
At the Meridian Mall, find Pet Nights at 6-9 p.m. on Monday, April 1, 8 & 15. *All pets must be on a leash or in a carrier.
Easter Egg Hunts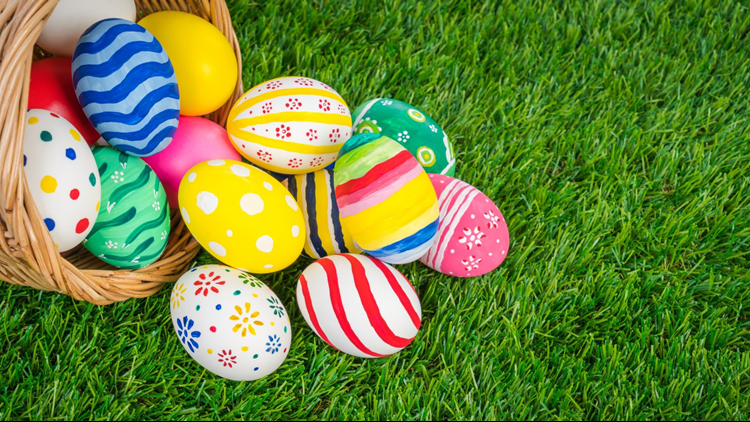 Easter Egg Hunt at Delta Retirement Center
Saturday, April 13     |     10:30 a.m.-12:30 p.m.
Treats and prizes ages 1-10 years. Find multiple areas for different age groups and a specific area just for toddlers. Plus a bounce house, Easter Bunny selfie booth, an Easter Bunny, music and prizes for all the kids.
4th annual Easter Egg Hunt at Moores Park
Saturday, April 13     |     10:30-11:30 a.m.
Find an egg hunt for 0-4 years old and one for 5-12 years old. Plenty of candy and giveaways if you find the marked eggs. Also meet and take a picture with the Easter Bunny!
Rollers & Strollers with the Easter Bunny at Edru Skate
Saturday, April 13     |     10 a.m.-noon
Enjoy time playing or skating to your favorite children's music.  During these sessions parents are allowed on the skating surface with street shoes and may also push strollers. Push toys or ride-on toys may be brought in for use on the floor for those children that do not wish to skate. 
Lansing Lugnuts Baseball vs. Dayton Rattlers & Easter Egg Helicopter Drop
Saturday, April 20     |     1:05 p.m.
Come out for the game and get in on the egg drop!
5th Annual Doggie Easter Egg Hunt and Kids Eggstravaganza at Hawk Island Park
Saturday, April 20     |     1:30-3:30 p.m. Registration and fees apply. Food trucks on site.
Easter Egg Hunt on the Capitol Lawn
Saturday, April 20     |     10 a.m.-noon
Gather on the Capitol Lawn for the FREE annual Easter Egg Hunt. Activities include face-painting, clowns, zoo animals, crafts, music, raffles, prize baskets, and age appropriate egg hunts for kids up to 12 years old.
Doggie Easter Parade Costume Contest  at Mt. Hope Cemetery
Sunday, April 28     |     3 p.m.
The Sunday after Easter, this event is to raise funds for the 60 unmarked graves at the Boys Training School sites.
Celebrity judges will choose first and second and third place winners to receive prizes.
Lots of goodies, water for doggies and light refreshments for their humans.
All doggies must be on non-retractable leashes and humans must pick up after their dogs.
Easter Breakfast and Brunch Options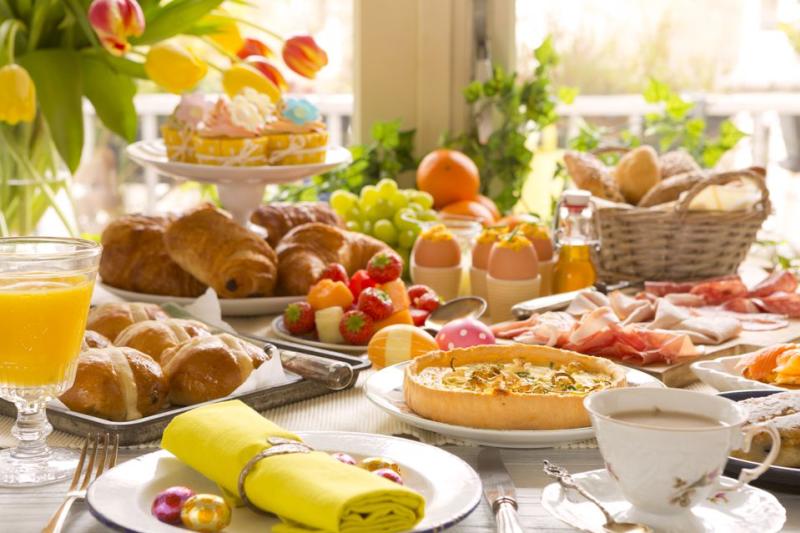 State Room
219 S. Harrison Rd., East Lansing, MI (inside Kellogg Hotel & Conference Center)     |     517-432-5049
10 a.m.-2 p.m.
Offering special a la carte brunch menu along with an appetizer and salad buffet, and house-made desserts.
Bordeaux – Wine. Food. Spirits.
925 S. Creyts Rd., Lansing, MI (inside Crowne Plaza West)     |     517-323-4190
11 a.m.-3 p.m.
Chefs at Bordeaux will be featuring a flavorful à la carte holiday brunch menu.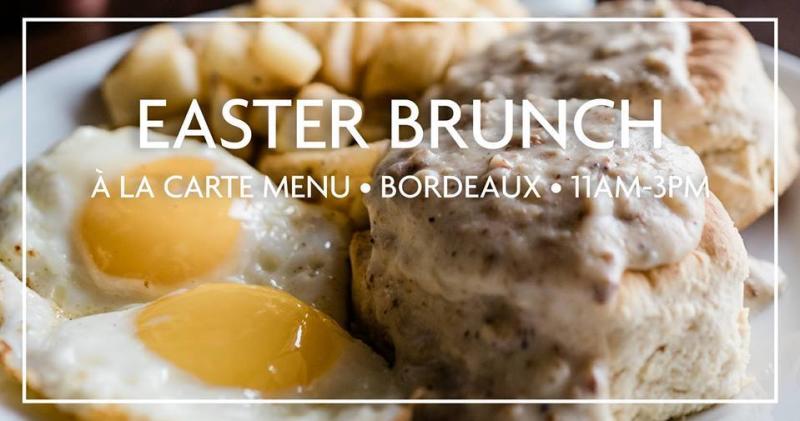 Troppo Italian Kitchen
111 E. Michigan Ave., Lansing, MI      |     517-371-4000
10 a.m. 
Impress your family with a delicious Easter brunch at Troppo.
Beggar's Banquet
218 Abbot Rd., East Lansing, MI     |     517-351-4540
9 a.m.-2:30 p.m.
Carving station with Prime Rib and Ham. A plethora of brunch options. Select benedicts and omelets to order.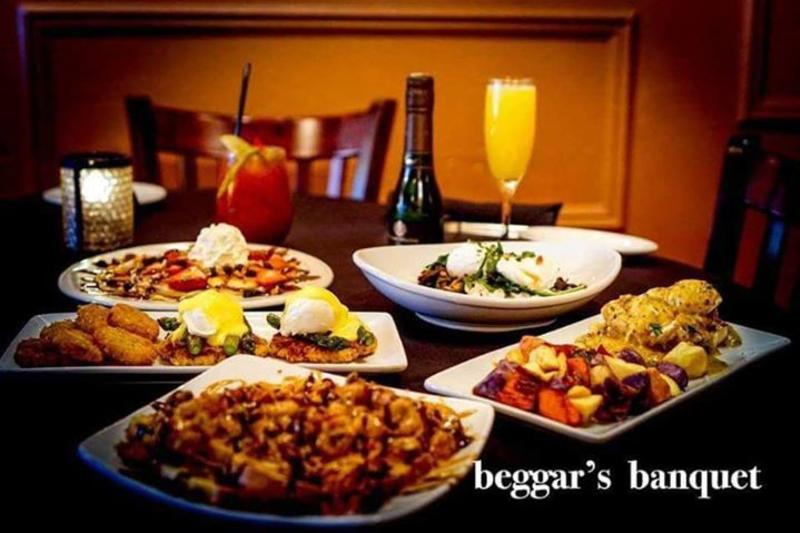 The Creole
1218 Turner St., Lansing, MI     |     517-371-1361
9 a.m.-3 p.m.
Serving their (there's nothing regular about it) Sunday Brunch. Some terrific choices include benedicts of all sorts (chopped brisket, smoked salmon, vegetarian), a brunch burger, shrimp & grits and lots of pancake options among other fabulous offerings. Don't forget to place an order for the beignets.
The English Inn
677 S. Michigan Rd., Eaton Rapids, MI     |     517-663-2500
Noon-7 p.m.
While not technically brunch, The English Inn will be serving dinner all day with an Easter ham entree special with potatoes, green beans and a pineapple chutney. It is local Ham from Felmouth, MI. They will also have their regular dinner menu available.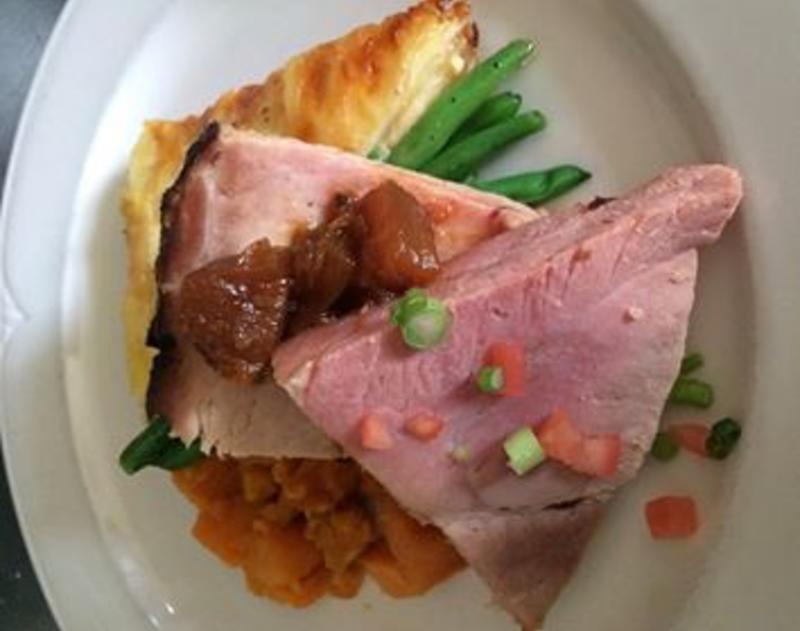 Kellogg Catering at the Huntington Club-Spartan Stadium
35 Chestnut Rd,, East Lansing, MI 
10:30 a.m.-2 p.m.
Enjoy this all-inclusive buffet-style brunch: Desserts, coffee, tea, soda are all included in the cost. Reservations required.
For even more dining options and a complete list of our member restaurants in the Lansing region visit https://www.lansing.org/restaurants/.