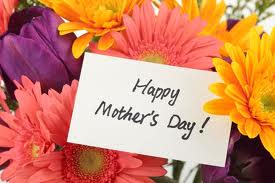 If you want your mother to feel special, its probably best to treat her well year-round, but for heavens sake, dont forget to treat her like she deserves on the mother of all holidays, Mothers Day. First celebrated in West Virginia in 1908, the American version of Mothers Day is traditionally held on the second Sunday in May where a person offers a gift, card, or remembrance toward their mothers, grandmothers, and/ or maternal figure.
Let me tell you a story about a mother, who will remain nameless, whose young flown-from-the-nest children (they know who they are) did not send a card to their mother. On Mothers Day, they did not call or text until the evening, and gave the obligatory happy mothers day (no caps) greeting. And this mother was very sad. She truly thought they had forgotten her on Mothers Day. So, as their mother, she felt that it was her duty to chew out those kids at the end of their conversation. They should have known better. Hadnt she raised them to be polite, respectful young men? And to top it off, they had better not treat their girlfriends or future wives or mothers of their children this way. She knew that they loved her. That was not the point. She wanted to feel special.
So with that said, do something. And call in the morningnot as an afterthought in the evening. Sheesh.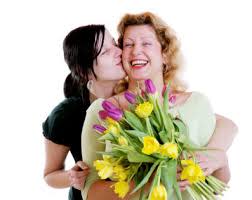 Here are some great #lovelansing ideas for Mothers Day
Flowers are always a great idea. Dont stop while getting gas and buy those cheap-o dyed carnations wrapped in plastic. Really. Dont ever do that. Potted plants, an orchid, a hanging basket or a pot of pansies are great. Even a bouquet of tulips or daffodils says thank you Mom. Try Van Attas in Haslett, Smith Floral in Lansing or the Lansing City Market for ideas. Fresh is best.
Candy is dandy. Im not sure that theres a mother alive that doesnt love chocolate. Get to Fabianos and pick out her favorite. They even have sugar-free if necessary. But your mom probably deserves the best.
Spring for brunch. Or dinner. You know she wont want to cook on this one special day. Claras, Bordeaux and Capital Prime are all delicious ways to repay her for all the lunches she packed and the dinners she cooked.
Time spent with your mother is time well spent. Shes the one who stayed up with you when you had that bad fever and wiped your nose and cleaned her fair share of disgusting-ness that you created. Take a walk in the park, or around the block, or just around the yard. Ask her to tell you about the day you were born. Every mother loves to tell that story. It feels like just yesterday to her. Double bonus points if you listen and ask questions.
Tell her thanks. Thanks for being there for you when the chips were down. Thanks for driving you and your friends towell, just about everything. Thanks for being the best Mom she could be. All of us mothers know we werent the perfect moms, but we did our best and you kids turned out okay. In fact, you turned out terrific. Even when you mess up, we think youre perfect.