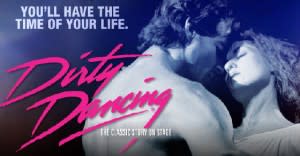 Oh, how I love the original movie, Dirty Dancing starring Patrick Swayze and Jennifer Grey. Made in 1987, the film is 100 minutes of pure delight. IMDB touts the storyline as, Spending the summer in a holiday camp with her family, Frances Baby Houseman falls in love with the camps dance instructor Johnny Castle.
I would tell you its the classic tale of an ugly ducklinga tale about a daddys girl who finds out that her father is just human, a tale ofwelldiscovery and love found and love lost. The profoundness of this story leaves it to be one of a timeless, classic love story complete with a world of relatable drama.
The musical version of Dirty Dancing is on its way to East Lansing's Wharton Center for Performing Arts. The much-anticipated musical version of 'Dirty Dancing' will include the film's signature songs, Hungry Eyes,' 'Hey! Baby,' 'Do You Love Me? and the heart stopping (Ive Had) The Time Of My Life.
'Dirty Dancing' will be at the Wharton Center for Performing Arts through Nov. 15th. Get your tickets and tell your friends!

What: Dirty Dancing
Where: Wharton Center for Performing Arts
When: November 10-15, 2015
Get Tickets: http://www.whartoncenter.com/events/detail/dirty-dancing
Did you know that Greater Lansing offers over 150 things to do? With only 48 hours in a weekend, the clock is ticking. Download the LAN150 Bucket List to get started.