A Mother's love is special. It rejoices with every triumph, it is steadfast through the tough times and it is even enthusiastic to receive a Christmas card of its four-legged grandchild. With Mother's Day coming up, it's time to show mom how thankful you are to have her in your life and for all that she does, and there is no better way to do that than with family friendly events in Michigan.
We categorized ideas into three common personalities to help simplify the process of finding the right gift, including a few great options of family friendly events in Michigan. Pick the personality type from below that best describes your mom to see gift suggestions chosen specifically for her.
If She's Classic...
Classic moms love timeless pieces and simple expressions that never go out of style. If this describes your mom she'll probably enjoy:
A bouquet of flowers—Classic personalities love tradition so you can't go wrong with a beautiful bouquet. Local favorites, Smith Floral and Greenhouse and Van Atta's Greenhouse & Flower Shop, are great choices to place your order.
A necklace or earrings—Give mom a gift that she will cherish for years to come with a piece of jewelry. Silver & Beyond has a large showcase gallery of sterling silver and designer jewelry.
Going out for Mother's Day Brunch—This is a tradition shared by many and Greater Lansing has several delicious options to choose from, and this can certainly serve as one of the many, fun, family friendly events in Michigan.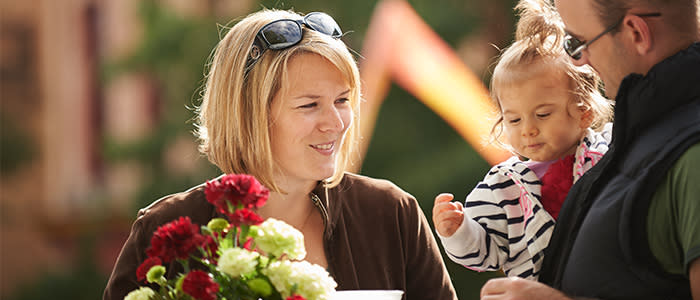 If She's Trendy...
If mom enjoys keeping up with all the latest trends she'll probably enjoy:
A handbag from Grace Boutique of Old Town—Grace Boutique offers an exclusive line of purses and other unique gifts that will certainly set mom apart from the rest.
A gift card to the mall—Sometimes the best gift is getting to pick out exactly what you want! Eastwood Towne Center, Meridian Mall and the Lansing Mall offer all the latest stores, which can simultaneously lend itself to family friendly events in Michigan.
A certificate for a day at the salon—Let mom stay in tip-top shape with a new hairstyle or invigorating massage. Find a salon near you.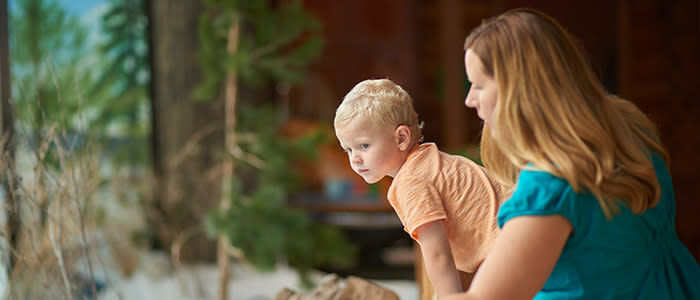 If She's Active...
If nothing can slow your mom down then the ideal gift for her is spending quality time engaging in an activity together. She'll probably enjoy:
Attending a yoga class—Get mom a few yoga classes or, better yet, book a class together at Just B Yoga. You'll both get to relax so it's a win-win.
A painting class—Schedule a time for you and mom to enjoy this unique and fun experience. Wine and Canvas and Painting with a Twist both offer classes.
Glassblowing lessons—Fireworks Glass Studios offers lessons that are sure to offer an entertaining and one-of-a-kind experience.
View even more ideas and ways to make mom feel special on this Mother's Day.