Is your meeting or event ready in the event of a crisis? What are the best precautions to take to both manage risk and have a plan should something go wrong? Here's a quick resource to educate and hopefully put you at ease.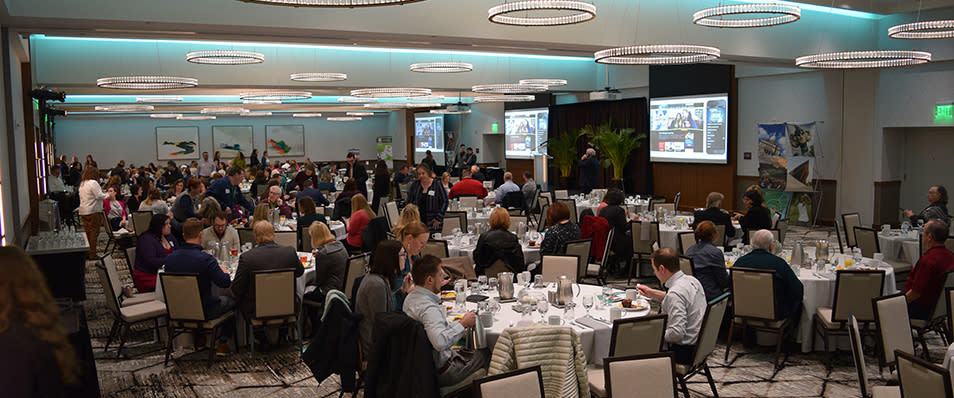 Whether it's extreme weather, a terrorist attack or a global virus, there are real, albeit rare, threats to large gatherings like conferences and conventions. While unlikely that an event professional will have to face one of those crisis situations, one never wants to be caught unprepared. What are you protected against in standard contracts? For what things might you want event insurance? What types of things aren't covered by insurance or Force Majeure? Good questions - and the best meeting professionals have good answers.
First of all, event planners will want to check to make sure they have a Force Majeure clause in their venue or hotel contract. What is Force Majeure? It is "unforeseeable circumstances that prevent someone from fulfilling a contract". Most hotel contracts automatically have this, however you'll want to read the details and see what's covered and what is not. It can be difficult to prove that whatever challenges you face are insurmountable complications that truly make it "impossible" for you to meet your obligations, so don't just blindly rely on contracts, have a crisis plan of your own.
Crisis Plans are designed to provide accurate, clear and timely information in the event of a crisis situation.
In the case of a global virus, contract provisions will have a clause that excuses a party's performance of its obligations under a contract when certain circumstances beyond their control arise, making performance inadvisable, commercially impracticable, illegal, or impossible. However, the invocation of the clause generally needs to be tied to official governmental action or a clear threat to public safety. What would be an official governmental action?
Declaration of a State of Emergency
Intra-state (or City) travel restrictions
Ordered closure of facilities
Postponement is NOT cancellation for a Force Majeure. Mere poor performance (such as decreased anticipated attendance at a conference) or increased cost to perform alone often is not a sufficient basis to excuse performance, so don't act without analyzing your situation.
 
Speaking specifically of the current health threat making news - here are some links that may be helpful to consider:
The World Health Organization published:
"Key Planning Recommendations for Mass Gatherings in the Context of the Current COVID-19 Outbreak" is a nine-page document that offers both general and coronavirus-specific considerations for organizers hosting meetings and events.
In addition, other key professional meeting and event organizations are providing updates with industry specific guidance:
•    AHLA: Facts about Coronavirus
•    ASAE: Issue roundup: Coronavirus
•    Destinations International: Destination management during a crisis or  The Impact of COVID-19 on Destination Management Organizations
•    HSMAI: A revenue leader's response and best action in a crisis
•    IAEE: List of resources and survey to gauge worldwide impact
•    IAVM: Stream the webinar recording and read blog posts on Coronavirus
•    ICCA: Comprehensive resource guide
•    IELA: Statement and necessary information
•    MPI: Resource page and survey results
•    PCMA: What business events professionals need to know about the novel coronavirus, resource page and EIC webinar recap
•    SITE: COVID-19 aka Coronavirus
•    USTA: Toolkit on Emergency Preparedness and Response: Coronavirus
You have a Crisis Plan, but What are Other Meeting and Event Risks?
Protect against these potential risks by knowing your destination, meeting location and reading your contracts closely!
Destination Risk - Perhaps your meeting is being held in an area that has some political unrest/terrorism or your meeting is being held in a destination that gets a great deal of "winter weather," increasing risk of flight cancellations or delays and power outages.
Facility Risk - An example of this is that your meeting has been booked at a location still under construction and the completion date is too close to your event dates.
Intentional Human Caused - These would be potential unforeseen risks to your event caused by people such as acts of terrorism, strikes, picketing, boycotts, etc.
Consider Event Insurance
Event insurance protects event planners from a variety of mishaps in several specific areas of focus. There is general liability insurance and more specific coverages protecting against a range of potential problems that could negatively impact an event all the way up to and including cancellation.
There are several event insurance options out there. Costs vary but some plans are as low as $75. The premium is based on a number of factors, including location and type of event, total number of days of coverage (be sure to include move-in and move-out days), the number of people attending as well as any additional riders you may want to include (like workers' compensation insurance).

Insurance-related resources pertaining to Coronavirus:
•    Coronavirus: What you need to know about cancelling an event and liability risk
•    COVID-19: Is your event covered
•    Will event cancellation insurance cover the Coronavirus?
Here is an overview of some of the ways event insurance works.
General liability insurance is used to protect the insured involved in the event, against property damage or bodily injury caused by agents or employees of the insured. In most cases, venues will require special event insurance of no less than one million dollars and to be included on the policy. Cancellation insurance is used to protect you in the case of cancellation due to unforeseen circumstances such as foul weather, or a vendor such as the photographer or caterer doesn't show. This usually covers the loss of deposits and costs already paid in advance. Hired/Non-owned auto liability covers vehicle damage to vehicles rented for the event and injury to a third party.
You always need to protect yourself as much as possible from the unforeseen and worst case scenarios. This is for your protection, as well as, your employees and those attending your events.
Planning an event with a virus working its way across the globe can be stressful. Arm yourself with knowledge rather than have a knee jerk reaction out of fear.