Yes, I admit, it's brash to call an appetizer the "best." There are scores of restaurants in Greater Lansing where you can eat appetizing food (stuffed delicata squash at Capital Prime, anyone?) and, of course, I haven't tasted everything on every menu. So it's probably more accurate to say the eats that follow are only my personal favorites.
But I'll just say they're the best.
Either way, every app on this list is great and I highly recommend you try them yourself so you can affirm in the comments below that my taste buds are in fine shape. Feel free to suggest another appetizer that you think is even better, but it's going to be hard to bump anything from my top five:
#5 – Cheese Dip at El Azteco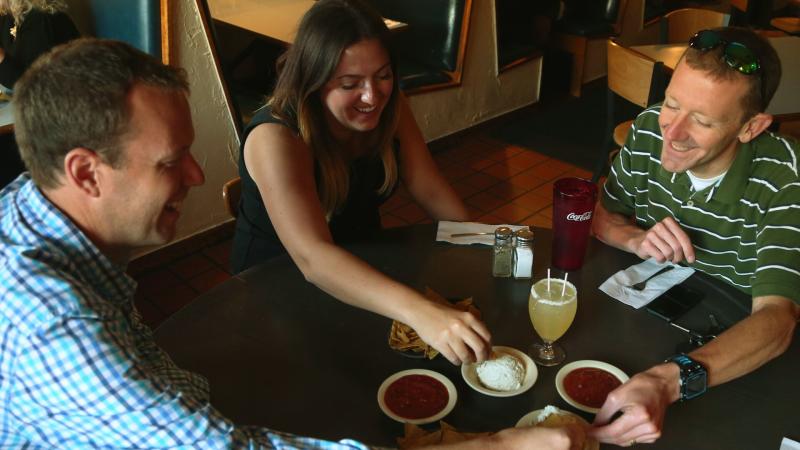 A colleague who went to MSU raves about this app and tells how she once ordered the largest size for take-out and went home with a gallon of it! Cottage cheese, sour cream and Monterey jack cheese are the backbone of the recipe, and a bevy of spices including minced Jalapenos give it a subtle kick. Pair with the restaurant's homemade tortilla chips and the dip makes an addicting snack to devour during the next Spartans game. You won't leave any in the bowl (unless you get a gallon).
#4 – Pickled pumpkin bruschetta at The Cosmos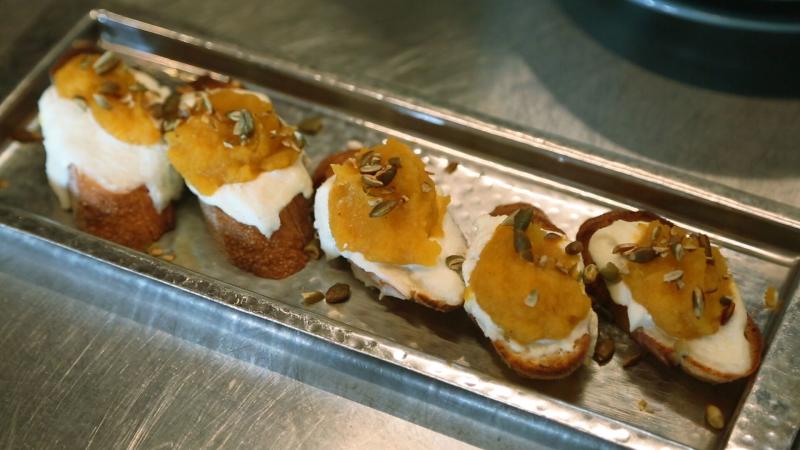 This is a new addition to the menu for fall 2017 at the Old Town pizzeria attached to Zoobie's tavern. Chef Ray devised this delicacy with the fall harvest in mind, and the pureed pumpkin puts a fun twist on bruschetta by giving the app a surprising zing of sweetness. For your meal, adventurous types – you know, the kind that go boldly into the cosmos – must try the "Trust Us" pizza. What's on it? The creation changes every day. Just trust the chef: It's good.
#3 – Great White North Poutine at Lansing Brewing Co.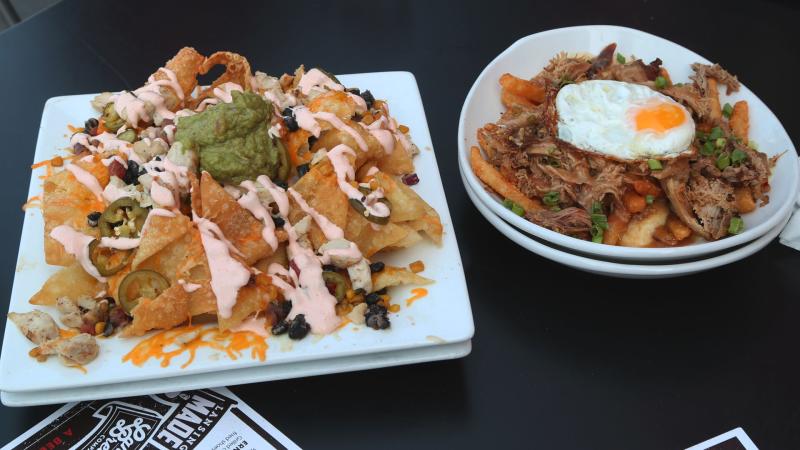 I have a hard time ranking this lower than No. 1 because I really want to eat more of it at the downtown brewery right now. The taste of crispy fries drenched with Amber Cream Ale gravy, cheddar cheese curds and the yolk of a sunny-side-up egg is simply unfathomable. And the braised pork gives the app a heartiness that makes it filling as a meal – though not so filling that you won't have room for an Angry Mayor IPA or whatever local microbrew whets your palate.
#2 – Dirty Fries at EnVie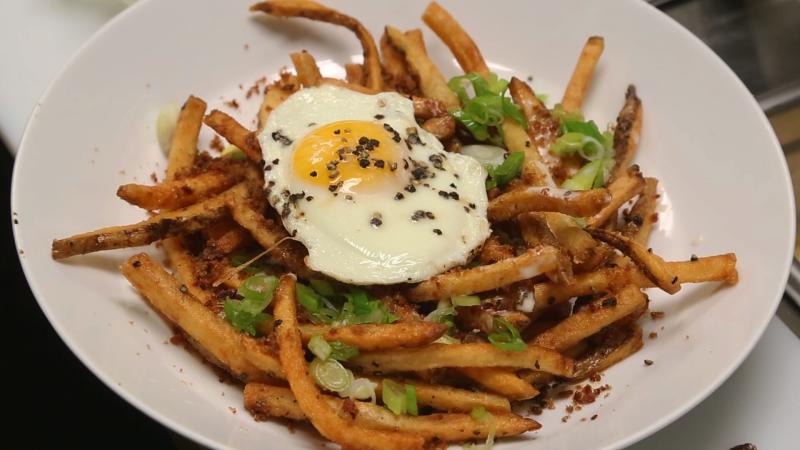 EnVie is a classy place that opened downtown on Washington Square in summer 2017. It's a French-inspired bistro with a seasonal menu that features Duck Benedict, among other fine delicacies. But I figured any French joint ought to have fries, right? The dirty fries aren't exactly what I had in mind: they are unimaginably better! House-cut potatoes are in the making for three days before they're fried and "dirtied" with candied bacon and topped with an over-easy egg. These dirty fries taste filthy rich.
#1 – Mussels at The Creole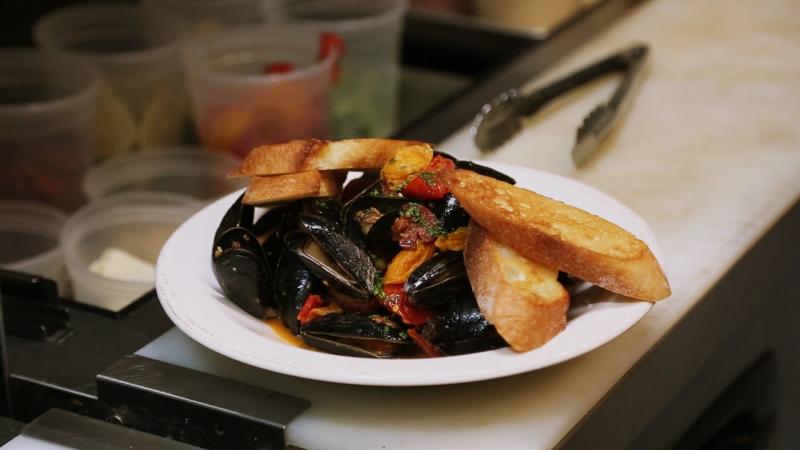 Maybe I'm partial to seafood. Or maybe this dish is just plain incredible. Mixed with roasted tomato and Spanish chorizo and coated in a splendid lime broth, these mussels are a delight with every bite, bringing a bit of New Orleans soul to Old Town. Heck, even if you're more of a landlubber, put the mussels aside and the tomatoes and chorizo alone would still top this list.
Disagree? Don't be shy! Share your favorite appetizer with us so we can all enjoy the delicious variety that Greater Lansing offers.