Despite always saying that the only colors worth a dang around here are the Michigan State University colors of green and white, Greater Lansing has some pretty stunning foliage displays when Fall rolls around. While most folks will be sitting and driving in their car, we're going to suggest that you get out and enjoy the beauty up close and personal. Here are suggestions for the best places to see those gorgeous reds, glorious oranges and vibrant yellows.
River Town Adventures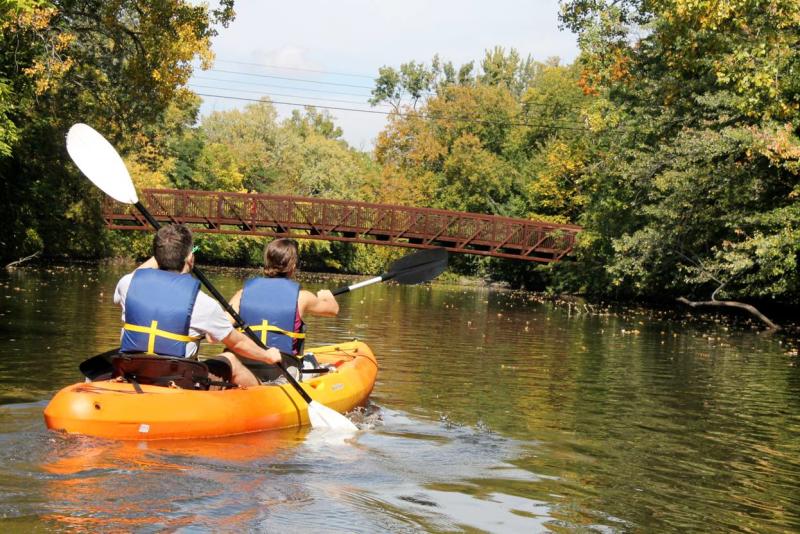 Whether you rent a kayak or a bike from the guys at River Town Adventures, this is the way to go- following the curves of the Red Cedar or Grand Rivers. Spend your time on the water on a lazy or spirited paddle lasting anywhere from one to six hours, with either a paddle around in downtown Lansing or a trip passing local hot spots like Spartan Stadium and Potter Park Zoo. River Town also rents out bicycles so you can immerse yourself in the season along the 15+ mile Lansing River Trail, too. Your choice to do one or the other…or both!
Sundance Riding Stables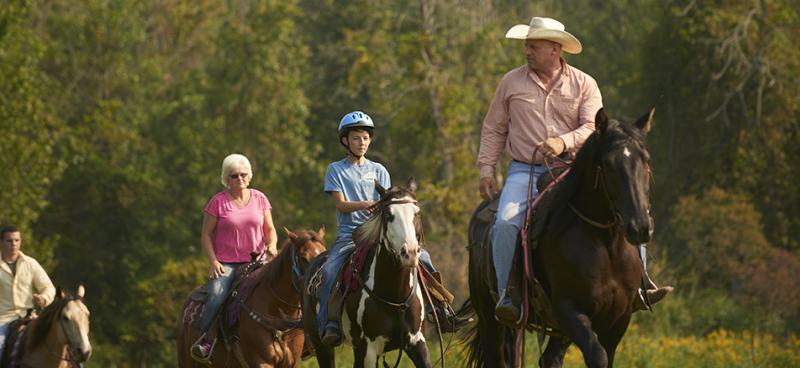 Don't know about you, but the thought of meandering through meadows, fields and wooded areas on a crisp fall day is pretty awesome. Put me on horseback to do it and I'm approaching nirvana. The folks at Sundance Riding Stables will help you out with guided trail rides on their spectacular 200 acres. Think golden fields, dappled woodlands and as close to nature as you can get.
Michigan Princess Riverboat
If sitting back and just enjoying the view is more your speed, then how about a lunch cruise on the Michigan Princess? This double decker steamboat is docked at Grand Woods Park and takes a short but sweet cruise up and back on the Grand River. Captain Chris will welcome you aboard and invite you up to say hi in the wheelhouse. This is actually a lovely cruise any time of year.
Michigan State University

Take a selfie in front of the Spartan Statue or at Spartan Stadium. Take a walk beside the Red Cedar River. Kiss in the shadow of Beaumont Tower to prove that you're a true Spartan. Watch the Spartan Marching Band and the football players parade to the stadium on game day or just find a quiet spot in Beal Garden to connect with nature. Michigan State campus comes alive in the fall with returning students and nostalgic alumni and it's the only time that the orange, red and yellow colors of fall compete with the call and response of "Go Green" and "Go White."
Did you know that Greater Lansing offers over 150 things to do? With only 48 hours in a weekend, the clock is ticking. Download the LAN150 Bucket List to get started.