Youve heard the rumors. Youve read the reports. Chocolate has health benefits. Id like to accept any and all delightful chocolate research with a grain of salt (preferably sea salt) and a smidge of caramel.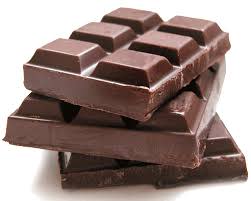 An article on Huffington Post touts the following benefits:
Chocolate Decreases Stroke Risk
Chocolate Boosts Heart Health
Chocolate Fills You Up (so you eat less)
Chocolate May Fight Diabetes
Chocolate Protects Your Skin
Chocolate Can Quiet Coughs
Chocolate Boosts Your Mood
Chocolate Improves Blood Flow
Chocolate Improves Your Vision
Chocolate May Make You Smarter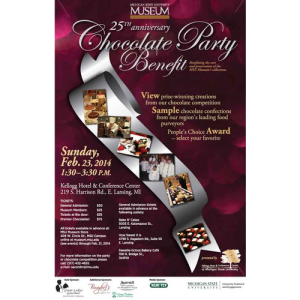 Is this stretching the research a bit? Well, maybe so, but personally I find that chocolate makes me happy, which, in itself, is good enough for me. Here are a handful of sources of chocolate, parties and events that Greater Lansing has to offer in the upcoming days:
February 8 Le Chat Gourmet Culinary Arts Chocolate Workshop
February 12 Old Town Chocolate Walk
February 23 MSU Museums Chocolate Party
Find fabulous chocolate treats year-round at Fabianos Candies on E. Michigan Ave. Lansing.
There is more chocolate and sweet Valentines Day specials in the Lansing area.
All you need is love. But a little chocolate now and then doesn't hurt. Charles M. Schulz
There is nothing better than a friend, unless it is a friend with chocolate. Linda Grayson