What's cold, white and celebrated all over? Winter break! Well, at least in Michigan. Sure, it might not be as lengthy as summer break and you can't shouldn't wear flip-flops, but it's time off from school and that's exciting enough. If you have one or more kids home from school, keep them entertained with one of these fun and affordable things to do. 
Invent the toy of your dreams…
Or explore a land made of candy, or build your own machine. It's all possible at one of Impression 5 Science Center's Winter L.A.B.S Camps. Every day is a new theme and another way for kids to play, create and challenge. Attend one or attend them all! Camps run December 19, 2016 – January 2, 2017, for kids ages 5-7, 7-9 and 10-12. View the entire camp schedule and times. Can't attend a camp session? Just stop by for a visit! Hot Wheels™: Race to Win™ is open now at the science center until January 6 and is the perfect reason to bring the family for a visit.
Hours of operation: Tue.–Sat.10 a.m.–5 p.m and Sun. noon–5 p.m.
Become a ninja warrior.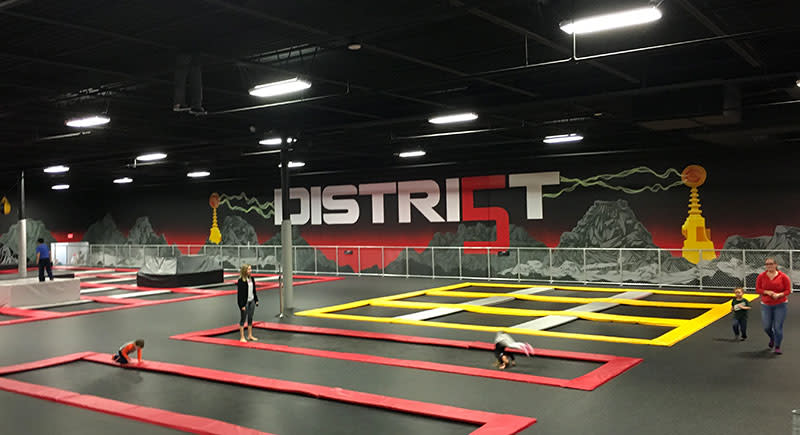 We're not sure where kids get all their energy from, but we know danger will ensue if left pent up for too long. Let the jumping and running commence at a facility MADE for high energy (i.e. not your house). District 5 Extreme Air Sports is a unique spot where both kids and adults can engage in dynamic activities.

Hours of operation: Mon.–Thu. 9 a.m.–9 p.m., Fri.–Sat. 9 a.m.–midnight.
Steal the show.
It's not stealing if it's free, though! Head to the Capital Area District Library in downtown Lansing for their Winter Break Cinema series. CADL is offering a free showing of the Secret Life of Pets (Tue., Dec. 20, 2–3:30 p.m.) and another free showing of Finding Dory (Tue., Dec. 27, 2–3:45 p.m.).
Double your fun!
Stop by Zap Zone, Lansing's premier family fun center, between December 19 - 24 for its Holiday Double Ticket Week! Zap Zone offers activities like laser tag, bumper cars and is doubling tickets collected during those days (minimum of 700 and maximum of 2500).
Hours of operation: Mon. - Thu. 4–10 p.m., Fri. 1 p.m.–midnight, Sat. 10 a.m.–midnight, Sun. noon–9 p.m.
View more indoor winter fun ideas!
Walk in a winter wonderland.
Potter Park Zoo transforms into a Wonderland of Lights every year. View thousands of lights and displays throughout the zoo and take part in special animal presentations, cookie decorating and more! This event is running now through December 31.
Winter Wonderland Hours of operation: Thu.–Sun., 5–8 p.m.
Regular zoo hours: November–March, 10 a.m.–4 p.m.
Head for the hills. (Weather permitting.)
Will it rain or will it snow, here in Michigan we never know! If there does happen to be a nice layer of white fluff on the ground head to Hawk Island Park or Granger Meadows Park for some fun in the snow. Hawk Island Park offers snow sledding and tubing (tube rentals are available) while Granger Meadows has a designated sledding hill with three slopes.
Take a skate break.
Edru Skate is offering special Winter Break Matinee pricing December 19-23, 26-30 and January 2. Admission is $6 if you skate between 1-4 p.m. during those days or $5 if you skate between 6-8 p.m.
Hours of operation: Wed. 7–9:30 p.m., Fri. 7–11 p.m., Sat. 1–7 p.m. and 7:30–11:30 p.m., Sun. 1–4 p.m.
Other attractions open during Winter Break:
Attending one (or more!) of these events or attractions? Share your adventures with us on social media using #LoveLansing. Then, if you're still looking for other family-friendly events throughout the year be sure to download a free copy of our Family Fun Guide. It is full of special events, offers and tips to get the most out of you Greater Lansing visit. 
Did you know Greater Lansing offers over 150 things to do? With only 48 hours in a weekend, the clock is ticking. Download the LAN150 Bucket List to get started.
SaveSave