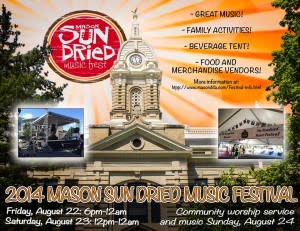 Once again the weekend approaches and I find that theres just so much to see and do here in Greater Lansing. Its my birthday weekend, and with dear friends coming to stay with me from out of town, I started to jot down some options of things thatthey mightenjoy doing. It turned into a list. No wonder I neverfeel the need to get out of town because my weekend looms ahead with nothing on my calendar. (Sometimes, though on rare occasions I just have to get away for some peace and quiet.) Festivals and activities beckon, and I just want to go-whether its to see old friends or to meet new friends or just to revel in the city I call home.
So, up on the docket for this weekend are some options:
Flow Fest/Bless Fest - a fun hip hop/Christian music festival for the whole family at Adado Riverfront Park.
Summer Night Hike at Fenner Nature Center - bats? There are bats?
Orchard Street Pumphouse Concert - Pumping out great intimate concerts in East Lansing!
Historic Walking Tour in downtown Lansing - Learn architecture, history and great stories of the churches and state buildings surrounding the Capitol. Meet at City Hall on Saturday morning at 10 a.m.
Masons Sun Dried Music Festival - This is in the streets of downtown Mason. Great music!
Lansing Lugnuts games complete with post-game fireworks - one of the last chances to GO NUTS this summer.
Michigan Pride weekend - an annual state celebration of the LGBTQ community. Let's celebrate everyone! Our wonderfully diverse community is a blessing.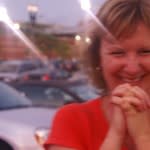 Now get out there and enjoy the heck out of your weekend. Oh, and happy birthday to me. (insert happy face here)