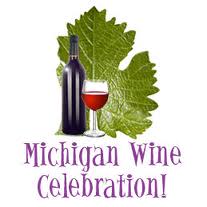 Hey, Governor Snyder. As far as Im concerned, you dont need to make a proclamation that April is Michigan Wine Month. Well, maybe to proclaim it Michigan Wine Month. I would like to think every month, every week and (especially when Im super-stressed) every day I can celebrate wine because it's delicious.
Here are some stellar spots to get your wine on in Greater Lansing:
Beggars Banquet

P Squared A Wine Bar

Troppo
Looking for some wine tasting?
WHEREAS,Michigan's excellent vineyards and wineries are a key component of our state's tourism and agricultural industries, contributing more than $800 million to Michigan's economy each year; and,
WHEREAS,Michigan wine sales have outpaced total wine sales for the past 12 years, doubling the Michigan wineries' market share to 6.5 percent; and,
WHEREAS,the state's grape-growing industry dates back to the mid-19th century, and has grown to include 2,650 acres of wine grapes and 100 wineries that welcome more than 1 million visitors throughout the year; and,
WHEREAS,Michigan vintners cultivate a wide variety of grapes, which allows them to produce a sizeable selection of quality wines including reds, whites, blushes and sparkling and non-alcoholic juices; and,
WHEREAS,during this month, we join with the Michigan Department of Agriculture and Rural Development and Michigan vintners in support of the "wine in moderation" concept; we encourage adult residents and tourists in Michigan to visit the wineries of our great state and enjoy a glass of Pure Michigan-made wine;
NOW, THEREFORE,I, Rick Snyder, governor of Michigan, do hereby proclaim April 2013 as Michigan Wine Month.