Lights, camera – action. It's finally time. After waiting and waiting for years one of the most highly anticipated movies in the wildly popular comic book genre is finally here. Batman versus Superman: Dawn of Justice. No more watching trailers or trolling for scraps on the internet. We get to actually go to the theater, get our popcorn and go see it. It's real. To add excitement, and to make the whole thing feel more real, is that a notable landmark located right here in East Lansing makes a big splash in the film. An awesome backdrop for a key part of the film, the Eli & Edythe Broad art museum makes its Hollywood debut and comes through with flying colors.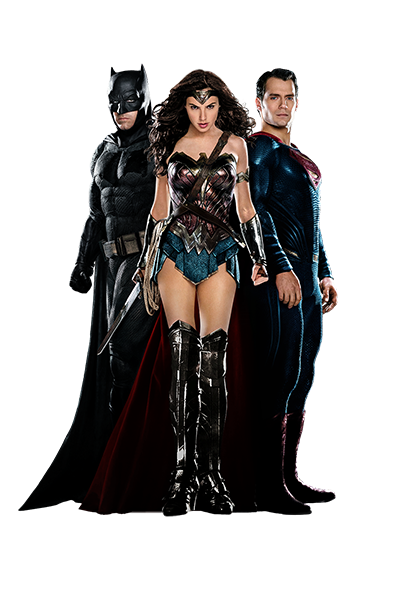 With its futuristic facade of stainless steel and glass, the bold MSU campus building designed by award-winning architect Zaha Hadid looks intriguing from every angle. It makes the perfect visual for a civic fund-raising party (complete with a red carpet) hosted by Lex Luthor, where Batman and Superman first meet as their Bruce Wayne-Clark Kent alter egos. If you've been to the Broad museum a lot of times like I have you see that they used a lot of the building for the shoot and it fits in just perfectly, just like one of the actors.
Those who remember from over a year ago shooting at the Broad took place overnight, and while hundreds of locals were hired as extras, most of us had to just sneak peaks and do a lot of waiting. Advance planning for the shoot took months and garnered attention in January 2014 when director Zach Snyder was spotted scouting on campus with MSU athletic director Mark Hollis and MSU basketball coach Tom Izzo. We also heard that Ben Affleck got his weight training workout in at the MSU Football facility. Exciting stuff, sure, but it was just a little taste here and there. We knew we'd have to wait literally years for the "whole pizza" if you will.
I'm a huge comic book fan, so I knew about this movie for a long time coming. I have been intrigued by the story-line, the casting and the potential for future DC Comics movies for so long, I could hardly wait for my time to see the movie. This past Saturday I went up to NCG Eastwood Cinemas in the Eastwood Towne Center and sat back, took a deep breath and…enjoyed it completely. I thought the movie was a total blast, with a good plot and lots of great action. Casting was right on the money and yes, the character I was really rooting for, the Broad Museum, played its part perfectly. When you see the movie for yourself watch the Broad museum scene with extra interest.
Keep an eye on the people at the party, because there are some notable VIPs among the 200 or so mingling extras. U.S. Sen. Debbie Stabenow, who was cast as the governor of Metropolis, has a prominent close-up. She was going to have some lines but they ended up on the cutting room floor. I spotted a few notables myself, like MSU women's Basketball Coach Suzie Merchant. Were there more? Sure. Political aficionados also will note that former state Sen. Randy Richardville is standing next to Bruce Wayne/Affleck in one shot. My son thought it was pretty cool to see a building we have been inside in the movie. At one point he nudged me and said, "I've been on the same staircase as Bruce Wayne…awesome." Awesome is right.
Ready for your homework? Ha! You didn't even know you were in class, did you? Well you are. We're talking about MSU campus after all! Homework is: first, go see this awesome movie, you'll love it like I did. Second is make a trip back to the Broad museum to relive the fancy party scene for yourself. Talk to the people with you and see what you recognize from the movie, and what you don't! After you're done geeking out about the movie, take in the exhibits running at the Broad Museum right now, and don't worry, even though the Broad has gone Hollywood, they won't "big time" you. Admission to the museum is still free, donations appreciated. Bruce Wayne, Clark Kent and Diana Prince (Batman, Superman and Wonder Woman to you) look great at the Broad Museum. Head there this weekend and just try your best to not pretend you're in the movie yourself!