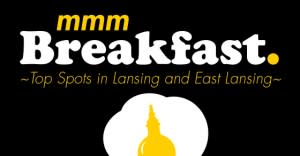 Your mother and leading nutritionists will tell you that breakfast is the most important meal of the day. It can also be the tastiest if you head to some of these great breakfast spots in the Lansing area. To me, breakfast with friends includes not having to get dressed (up) and may even involve some alcohol on occasion. I asked some friends on Facebook about their favorite restaurants to hit up on a weekendmorning and here are some of their responses...plus a little editorial of my own.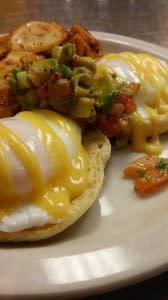 Soup Spoon Caf Over and over Soup Spoon came up in the thread. This would be MY go-to place, too. Not only can I walk there from my house, but its FRESH, LOCAL and DELICIOUS. Bad news is thats its closed on Sundays which make me weep little Sunday tears every now and then. Hit them up for the great options on eggs benedict, Baja Scramble, Stuffed French Toast (thanks Laura) and just about anything else they have on the menu. You can't go wrong. Plus they have medicinal drink cures. Trust me.
Fleetwood Diner Ive been to the Fleetwood for lunch but never for breakfast and everyone remarks on the Hippie Hash (thanks Iris) What is Hippie Hash? Well its a fabulous mix of shredded potatoes, onions, tomatoes and broccoli all bound together with feta cheese and some kind of meat if you want it. Other than a side of toast, what more would a hippie want?
Good Truckin Diner A new addition to REO Town, Good Truckin Diner is the brick and mortar version of the Good Truckin Food Truck. Open just for breakfast and lunch this place is hopping on a Sunday morning. I pass on my way home from what I lovingly call my Church of Yoga that I attend in REO Town at Just B Yoga. Ive got a referral from Ryan that the Lonestar Burrito is amazing and Ill be trying that next time.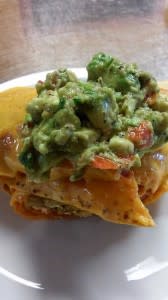 Tavern & Tap Located in downtown Lansing on the corner of Michigan and Washington, Tavern & Tap is a fun place to go on date night. But low and behold, they are also open for breakfast on Saturday and Sunday mornings 10 a.m.-3 p.m. Recommended was the bagel and lox with two dollar mimosas. You wont have to ask me twice to join you for this. I'll double down on the mimosa and go for a scramble instead.
Other offerings include a great quiche (or quickie as your mom would say) at Grand Traverse Pie Company, Pablos special breakfast sandwich, or you could go the way of the more traditional take on the Sunday Brunch. You can find those at Mitchells Fish Market (thanks Ariniko), or East Lansings iconic Beggars Banquet (order a Bloody Mary for me) and one of ELs newer places- Black Cat Bistro which serves a nice assortment of innovative breakfast fare. Of course the beautiful State Room at Kellogg is the perfect breakfast option when company is here (thanks Jess). And I was surprised to find out the number of people who suggested what I thought was just a Michigan craft beer bar-HopCat in East Lansing. Turns out they serve a made-to-order brunch on Sundays and also have a make-your-own Bloody Mary bar. Excellent.
So there you have it. Im sure there are a ton more options but this should get you started. I think its time to do some re-con after my Church of Yogahit me up.
Did you know that Greater Lansing offers over 150 things to do? With only 48 hours in a weekend, the clock is ticking. Download the LAN150 Bucket List to get started.