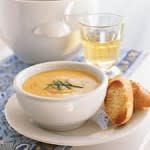 January is National Soup Month. January is also National Bath Safety, National Blood Donor, National Braille Literacy and National Hot Tea Month.
They say that you should always write about what you know best. And I know soup. Ask any of my co-workers. I think there may have been a long period of time that the only thing I packed for lunch was a can of Chunky soup and a sleeve of Ritz or a box of Triscuits. It was no fun being known around the office as the Soup Lady. Really? Are you having soup for lunch, again? seemed to be the lunch conversation. Hey, it was easy, fast and cheap. Oh wow. I hope that didnt reflect on me too much.Anyway, I would like to spread some January soup love this month to some local eateries that warm my heart and soul with their kickin soups. Heres my top 5 with the soups that I love best.
As far as the other celebrations that January is designated for, I do know something about bathing, and donating blood. I have to confess Im not literate in Braille, but I am Canadian, so I actually know a lot about hot tea. But for me, soupis definitely a cause for celebration, especially when its not out of a can.