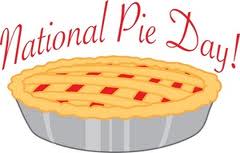 National Pie Day is January 23rd. Are you celebrating? I really think you should. Whats more American than pie? And who in the worlddoesn'tlike pie? It comes in so many variations I cant imagine anybody not enjoying it. Even here in Michigan, in the Upper Peninsula, we have meat pie goodness in the form of pasties. Good for the lumbermen. But for the rest of us, theres nothing like a good fruit filled pie. For me, pie represents home, family and holidays. I cant think of a single holiday gathering thatdidn'tinvolve some kind of pie.
So where do you go in Greater Lansing to fulfill your pie needs?We'vegot quite a few places, but the two that come immediately to mind are Grand Traverse Pie Company (with three locations in the Capital region) and Sweetie-licious Bakery Caf in DeWitt.
Grand Traverse will be celebrating National Pie Day with a free slice of pie with every purchase. They also are having drawing for free pies. Its tough to pick a favorite, but I think if I had to choose, I would go with the Lakeshore Crumb Berry Pie.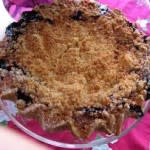 And then theres Sweetie-licious. With its quaint 50s theme and a feeling of being in your grandmas kitchen, its a walk down memory lane for me. Theres not a pie that I dont love that comes out of the oven there. And the stories behind each pie are as heartwarming as the pies themselves. The owner, Linda Hundt will welcome local TV station WLNS to the shop on Wednesday morning to broadcast live in honor of National Pie Day.
So, go out and celebrate Pie this January 23rd and enjoy a slice of Americana.