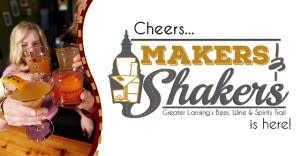 With Michigan State University being the first land grant college for the study of scientific agricultural in our backyard and the city of Lansing being surrounded by rich, lush farming communities, the concept of the popular buzzwords of farm-to-table and locally-sourced is nothing new for Greater Lansing. So it should come as no surprise that the craft beer, wine and spirits that are produced in the region are an integral part of that also. Wine made with Michigan grapes, vodka made with wheat grown right down the road, craft beer flavored with maple syrup from the citys Fenner Nature Center or lavender plucked from an Eastside Lansing Neighborhoods urban garden are just some of the things that make these potent potables truly, Pure Michigan. The products are fresh and the makers are creative and so excited to share their passion with anybody who bellies up to the tasting rooms bar. I urge you to listen to their stories and visions for the future.
Coming in June, a local contingent of thirteen craft beer, wine and spirit creators Greater Lansing Makers & Shakers - will have a trail map for you to pick up, a stamp card and some signature beverages waiting for you try. Were super excited about this collective. And we hope youll invite friends and family to visit and experience all that the region has to offer. http://www.lansing.org/visitor/things-to-do/brews_wines_distills/
Even more exciting are that eight of them have signed up to be attractions during Be A Tourist In Your Own Town on Saturday, May 30th and will be offering some delicious specials.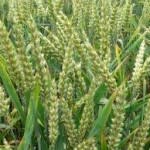 American Fifth Spirits Hours open during Be A Tourist Noon to midnight 112 N. Larch St., Lansing Red Rt. (517) 999-2631 Let American Fifth show you how they make their Capital Gin, Fat Five Whiskey and HUE Vodka. Cocktails and bottles are available for purchase.
BAD Brewing Company Hours open during Be A Tourist Noon to 5 p.m. 440 S. Jefferson St., Mason (517) 676-7664 A microbrewery with 14 beers on tap. Offering brewery tours. Show your passport for $1 off your first pint.
Burgdorfs Winery Hours open during Be A Tourist 11 a.m. to 5 p.m. 5635 Shoeman Rd., Haslett (517) 655-2883 Experience a Moment in Wine! This boutique winery welcomes you for a free wine tasting and cheese appetizers! Receive a 5% discount on your wine purchase with passport.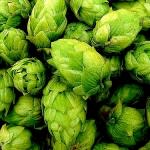 EagleMonk Pub and Brewery Hours open during Be A Tourist Noon to 6 p.m. 4906 W. Mount Hope Hwy., Lansing (517) 708-7350 A microbrewery with craft beer, wine, soda and pizza made on premises. Craft beer tastings. Coloring pages and soda tasting for children.
Midtown Brewing Company Hours open during Be A Tourist 10 a.m. to 2 a.m. 402 S. Washington Sq., Lansing Red Rt. (517) 977-1349 Taste local beers, wines and mixed drinks made with locally distilled spirits. Pair with foods from local farms made fresh daily. Kid friendly. Show your passport for 15% off your bill.
Red Cedar Spirits Hours open during Be A Tourist 11 a.m. to 5 p.m. 2000 Merritt Rd., East Lansing 517-908-9950 Experience a FREE tour of the distillery and meet the distillers! Craft spirits, cocktails, hard cider and wine available for purchase in the cocktail bar.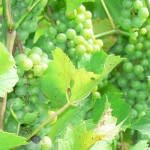 Sanctuary Spirits Hours open during Be A Tourist Noon to 7 p.m. 902 E. Saginaw Hwy., Grand Ledge (517) 202-7287 Visit this small winery and craft distillery offering $1 off glasses of wine and free samples of spirits.
Sleepwalker Spirits and Ale Hours open during Be A Tourist 10 a.m. to 5 p.m. 1629 E. Kalamazoo St., Lansing Green Rt. (989) 948-8086 A community-owned microbrewery creating Lansing-inspired beers and sodas on the Eastside. Stop by the Allen Market Place for some samples!
Let Be A Tourist In Your Own Town open the doors to over 90 area attractions, hot spots and one-day-only tours. Go explore Greater Lansing!
Did you know that Greater Lansing offers over 150 things to do? With only 48 hours in a weekend, the clock is ticking. Download the LAN150 Bucket List to get started.