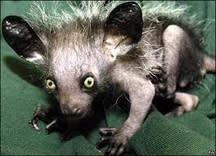 BATYOT? What the heck is a BATYOT? Some weird flying mouse species at the zoo? Maybe some kind of bearded-Lorax looking creature? Hmmm - Some form of baseball played on a kayak? Oh, I know! Some weird social media hash-tag thing so people don't have to type, right? Believe it or not those guesses are wrong, but actually closer than you might guess at the same time. I know, I'm confusing you - let me slow down and back up. BATYOT is short for something. It's the short version for all of us at the Greater Lansing Convention and Visitors Bureau that plan BATYOT - Be A Tourist In Your Own Town, to you. Just like the name of our organization is kind of a mouthful, so is our big annual event, so we lovingly call it BATYOT for short. I know it sounds weird, and to the outsider I'm sure you picture some odd tropical animal with huge ears when you think of a BATYOT, not a community-wide event, but a big fun event is just exactly what it is. For just one buck you buy a Greater Lansing passport and with it, you're granted access to over 60 cool local attractions, activities and general hot spots. Now because the Greater Lansing area is growing and because BATYOT is now in its 18th year, the event is growing too! More and more area attractions and businesses want to get involved and that spreads the possible activities out more than ever. Starting to sound like a lot of driving around? Not to worry! We wouldn't do that to you - not with gas at about $4 a gallon! We have transportation covered - Enter long-time event partner Capital Area Transportation Authority (CATA to those that like shortened names, keeping with the theme here). That's right, for just 50 cents, CATA will take you all over Greater Lansing and to nearly all the great stops on the day of Be A Tourist. Several different routes going continuously make it so you don't really have to wait too long and you get to tour the city in style. In fact, for years, riding the bus was my kids favorite part of the event. So get out and enjoy a BATYOT on June 2nd 2012.
No, a BATYOT is not some strange animal that will sit on your lap that you can feed a banana but you can go to the zoo and see all the cool animals at Potter Park! You can also get into Impression 5 Science Center, get a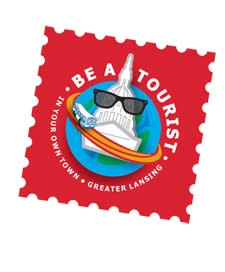 behind the scene tour of where the Lansing Lugnuts play, get a sailboat ride on Lake Lansing, bowl a game at Royal Scot, roller skate at Edru Skate-A-Rama and much much more. Also when you go to certain locations on June 2nd you can get your passport stamped. Get 10 stamps and send it in to us and be entered to win some great prizes. I'm telling you, get out on June 2nd from 10 a.m. to 5 p.m. and enjoy a BATYOT - Try and do it all or spend the whole day at one awesome location, either way you just can't lose. When you're done for the day you'll know exactly what a BATYOT is - a ton of fun to be had right here in Greater Lansing Michigan.
Click HERE for all the event information.