June is fast approaching, and you know what that means? Be A Tourist In Your Own Town! Now you may have thought that Be A Tourist was just for families, but think again! We have created a list of all of the attractions by region that cater to the 21 and over crowd. All it takes is $1 to snag a passport and plan your adventures for the day of June 2nd.
*Please note: discounts are available only to those with a passport. You can find where to buy your passports here.*
Downtown Lansing: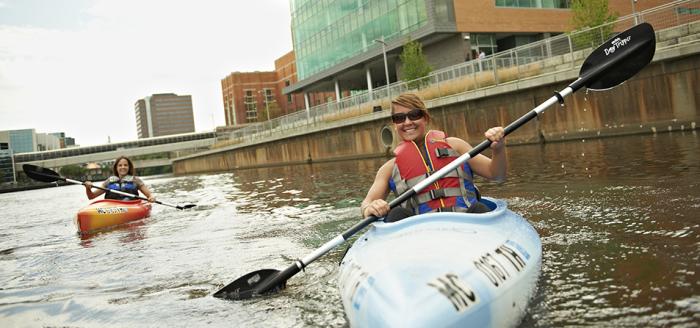 River Town Adventures/Lansing City Market (10 a.m. to 5 p.m.)
The Lansing City Market always has a fun atmosphere and on June 2nd this is no exception. Experience live music and take a paddle down the Grand River with $5 half hour kayak rentals provided by River Town Adventures.
American Fifth Spirits (10 a.m. to midnight)
Once you've finished your kayak adventure, make your way to American Fifth Spirits for a tour of the distillery. Don't forget to taste some of the housemade spirits including, HUE Vodka, Fat Five White Whiskey, Capital Gin and Turtleback Rum (free tastings from noon to 5 p.m.)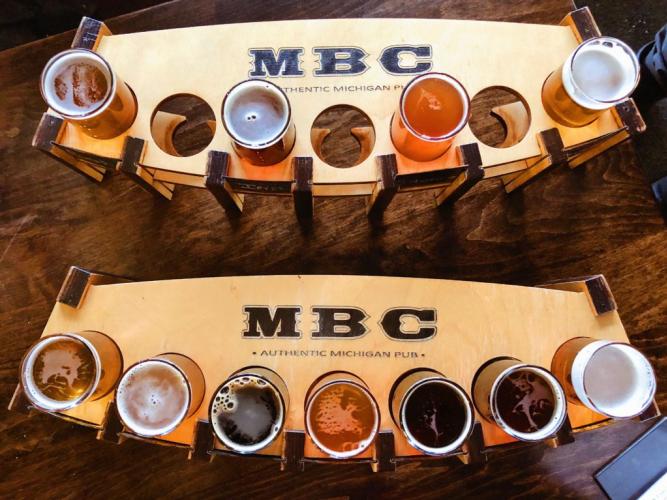 Michigrain Distillery (10 a.m. to 5 p.m.)
Tour the facilities of Lansing's newest and largest distillery. Featuring handcrafted, single-grain spirits. Grab your friends and enjoy a free tasting in their cozy tasting room!
Midtown Brewing Company (10 a.m. to 1 a.m.)
Taste local beers, wines and mixed drinks made with locally distilled spirits and pair your drinks with fresh local foods!  Show your passport for 15% off your bill.
West Lansing: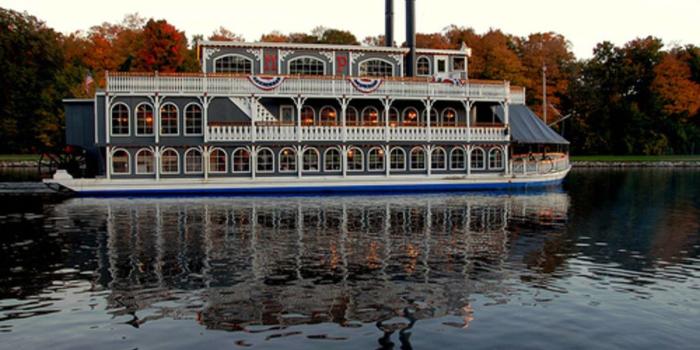 The Michigan Princess (Noon to 4 p.m.)
This day is your chance to experience the iconic Grand River experience! Hop on the Michigan Princess for complimentary boat rides every hour on the hour from 1 to 4 p.m.
EagleMonk Pub and Brewery (Noon to 6 p.m.)
A microbrewery with craft beer, wine, hard cider, soda and pizza made on premises. Tours are available at 2 or 4 p.m. and enjoy free craft beer tastings and $2 off dine-in pizza!
East Lansing: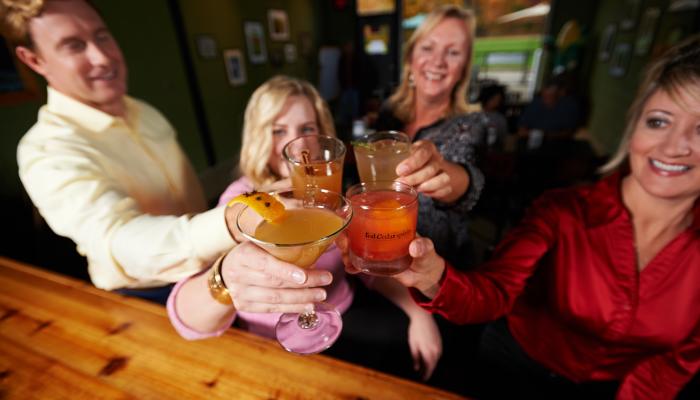 City Limits Bowling- East Lansing (11 a.m. to 7 p.m.)
Show your passport for one free game of bowling per person! Take advantage of this great deal before heading to the best breweries and distilleries East Lansing has to offer.
Ellison Brewery & Spirits (Noon to 5 p.m.)
Brew, wine, and spirits, oh my! Now is your time to experience East Lansing's newest brewery. Show your passport for $1 beer samples and a tour of the facility.
Red Cedar Spirits (10 a.m. to 5 p.m.)
Cocktails are made using fresh fruits and herbs, in-house prepared ingredients, and spirits produced on site which include vodka, whiskey, bourbon, brandy and gin. Visit the cocktail bar and take a tour of the distillery!
After Party: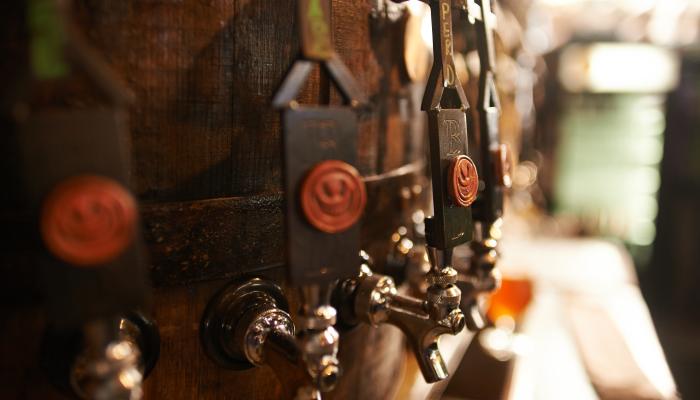 Don't let the end of BATYOT stop your fun. There are plenty of activities going on in the Greater Lansing area that will keep the buzz alive!
Williamston International Festival of Lagers
Lager lover? This is the perfect event for you. From 1 to 6 p.m., Williamston's International Festival of Lagers will be held at McCormick Park. Over 30 lagercentric breweries from around the world will be in attendance accompanied by the best additions to outdoor brew fests: food trucks and live music!
Bad Brewing Party
Bad Brewing is back again with their biggest blowout of the year! Take the party to the streets from 3 to 10 p.m. and enjoy some of the 30 plus beers and 5 ciders that will be on tap. Featuring live music from Mark Warner and Tell Yo Mama and eats from Good Bites and Shove It Pizza Truck.
Nuttyfest
It's a parking lot party! The first outdoor nuttyfest of the summer starts at 9 p.m. featuring Starfarm.
Transportation:
While you're out experiencing Lansing's finest libations during Be A Tourist, we encourage you to enjoy responsibly. Arrive safely and in style with one of these great transportation services.
Some establishments are included on the BATYOT CATA routes, find the route map here and hop on CATA for 50 cents per person!
Find out everything you need to know about Be A Tourist In Your Own Town here.