Do you ever walk into a reception room at a conference or convention feeling a little socially awkward and think, "Well, I've introduced myself - Now what do I talk about?!" I'm guessing a lot of you have been in this awkward and lonely boat. I've been to many mixers, event receptions and conference socials and the ones that have a unique signature cocktail make it very easy to start a conversation with someone you don't know yet, but want to get to know better as a potential business contact.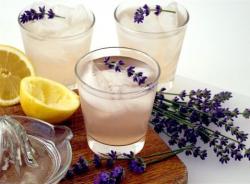 Here in Greater Lansing we just hosted a Makers & Shakers tour with dozens of meeting and event professionals that didn't yet know each other. The potential for that uncomfortable feeling of everyone running through potential conversational topics in their heads was there, but was gracefully avoided through some expert planning. The first stop on the Makers & Shakers tour was Red Cedar Spirits in East Lansing where they served not one, but two signature cocktails. One was a craft Vodka Spritzer with raspberry, lavender, honey and lemon. Yum, right? First, people made their way to the drinks, they took a sip...some took another while others sniffed the drink with curiosity - and the quiet was broken. That's when the conversations started. "Do you taste the lavender?" and "Ohh the honey sweetens that up just the right amount, don't you think?" Conversations were rolling and people became more at ease, opening the door to conversations about family, hobbies, sports and yes, business.
Obviously, you can also serve nonalcoholic drinks that would also serve as an invigorating conversation boost. You can do some amazing things with iced tea, flavored lemonades or a coffee and espresso bar.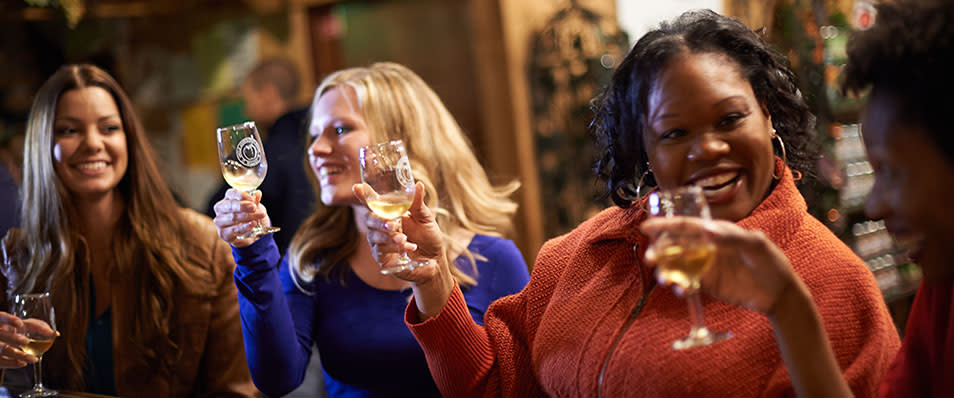 Greater Lansing's local breweries and wineries also create easy, unique and comfortable networking environments. If you are in a hotel ballroom, bringing a wine or beer tasting to the reception will create a similar experience. Be sure to ask your hotel venue if you can bring in a local winery, brewery or distillery to conduct a tasting, chances are good you'll get a green light and some helpful support as well.
Want another insider tip? Instead of blindly using Pinterest to take a stab at the most popular new ideas for a signature cocktail or memorable receptions. Call your local CVB who will have great current ideas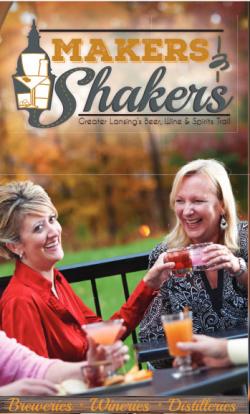 and nearly endless local resources to help you create memorable receptions, mixers and socials for your conference.
Want to do a little homework on the Greater Lansing area and the potential for working with a local winery, brewery or distillery for your next event? You may want to, there are nearly 20 from which to choose. Here are the details on a few of our local resources.
Getting people talking can be tough. Put a signature cocktail into the mix and you'll have a productive event that's memorable and friendly. Cheers!