If you are looking for a great way to spend an enjoyable – and very affordable – afternoon in a family friendly environment, look no further than the Potter Park Zoo. Michigan's first and oldest zoo, this Lansing area landmark has provided visitors with the opportunity to see a wide variety of animals from around the world for more than a century.
Originally created as a simple park space and only populated by elk and deer, the Potter Park Zoo has now grown to encompass over 100 acres and is home to more than 150 mammals and hundreds of birds. Foremost among these are the first artificially inseminated snow leopard – named Serena – and her mate, Ramir. In addition, the zoo features black rhinos and bongos, a type of African antelope. Both animals are on the endangered species list.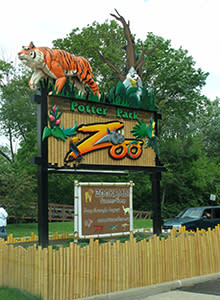 The Potter Park Zoo is also renowned for its educational opportunities. In fact, it is one of only 19 international locations to be recognized and accredited by the American College of Zoological Medicine for its postdoctoral veterinary residency program. Potter Park also operates a small petting zoo and several elementary school programs to enlighten kids about the natural world. Kids can get "up close and personal" with a variety of ducks, geese, goats, yaks, burros, toy pigs and even huge African tortoises.
Annual events held at Potter Park include the children's program on Mother's Day Festival – where moms, dads and grandparents are admitted free – as well as the Boo at the Zoo event which is now turned into a Lansing tradition of enjoying the park on Halloween. The zoo also runs its annual Wonderland of Lights display starting just before Thanksgiving and ending just after the New Year. Patrons can visit the zoo at night and experience a visual extravaganza.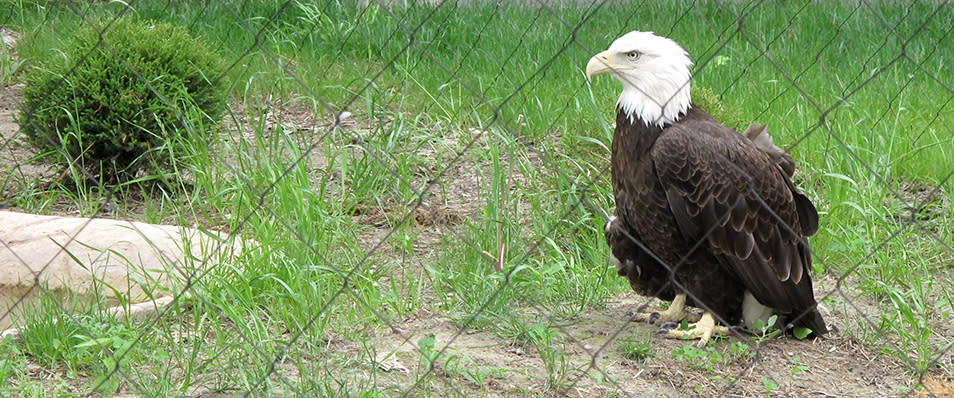 Regular attractions include the Bird & Reptile House, the Discovery Education Center with its barnyard and petting zoo as well as various ponds and gardens that feature the local flora and fauna of Ingham County. There are also plenty of places in the zoo to get food and other refreshments. The park is open from 9 a.m. to 5 p.m. on most days and until 8 p.m. on Fridays. Admission is $6 or less for Lansing residents and $11 for adult non-residents. Strollers and electric carts are available for those who need a little help getting around this great facility.
For more information on this fantastic venue and other fun, family-friendly outdoor activities available in Lansing and the greater Ingham County area, please contact the Greater Lansing CVB. We can be found online at Lansing.org or reached directly at 888-2-LANSING.