Spring is on her way. You can just feel it. The temps are rising and the sun is out longer in the evenings. The snow has melted away and the air just feels different. Birds are singing. The buds on the trees are plumping up and the sap is starting to flow, especially in the maple trees which is where we get the sap to make the sweetest treat – maple syrup.
Here are eight delicious ways to celebrate the sweet season with some #LoveLansing locals!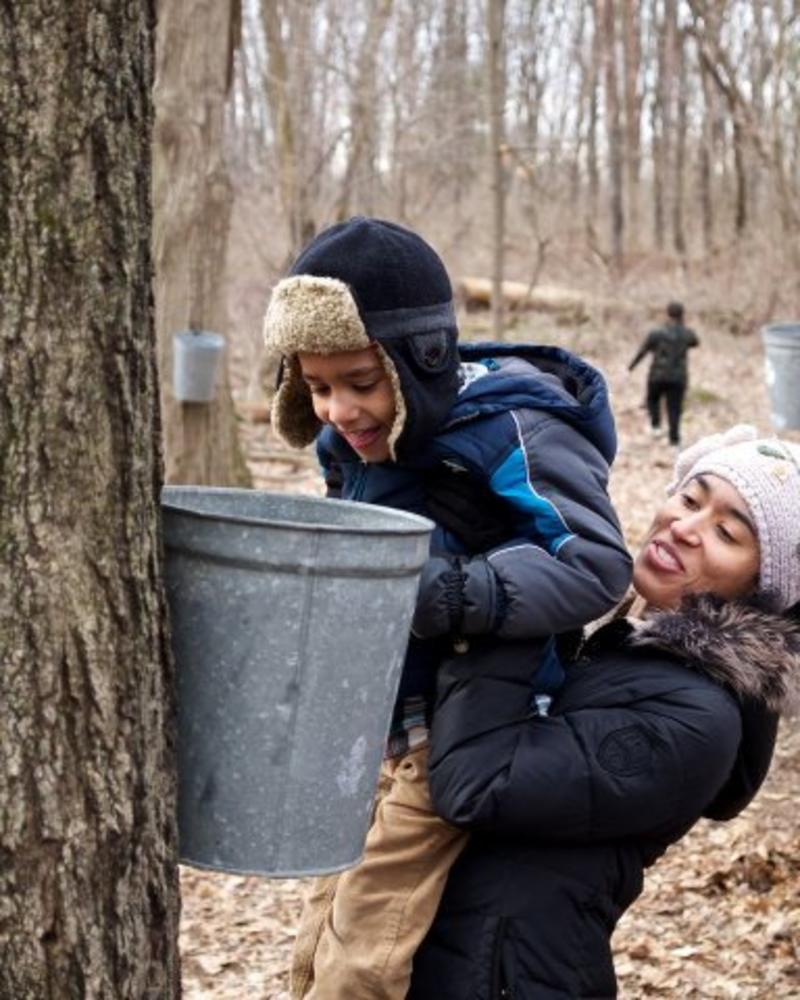 1. Get yourself to a Maple Syrup festival! Locally, we have the 45th annual Fenner Maple Syrup Festival at Fenner Nature Center on Saturday March 16, 2019 11 a.m.-5 p.m. In Fenner's own sugar bush, experience the history of making maple syrup with hands-on demonstrations throughout the day.  Learn about some of the tools and techniques that various cultures through history have used to harvest the sap and convert it into maple syrup and sugar.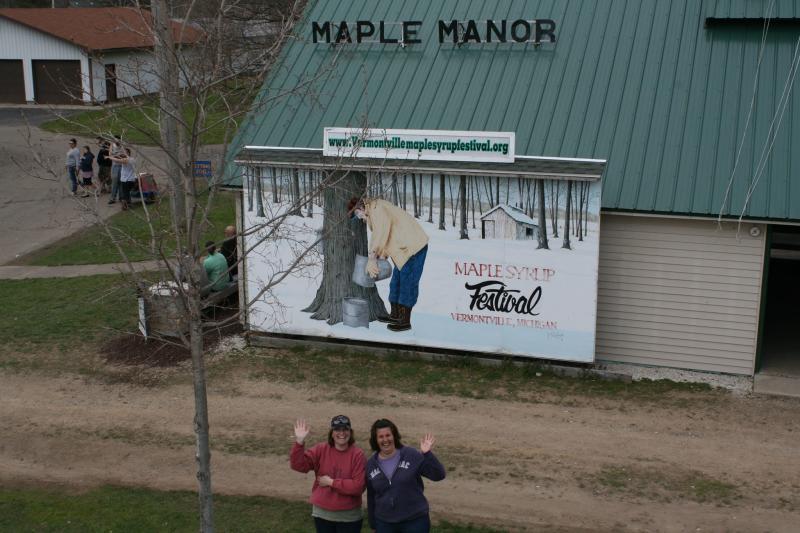 2. Next month look for the Vermontville Maple Syrup Festival in the sweet town of Vermontville just 30 minutes SW of Lansing. Always held the last full weekend in April, this is the granddaddy of Michigan's syrup festivals with the whole town involved. Syrup producers are located throughout the village selling syrup, candies, crème and the ever popular maple syrup cotton candy. There's even two parades and all kinds of festivities for all ages.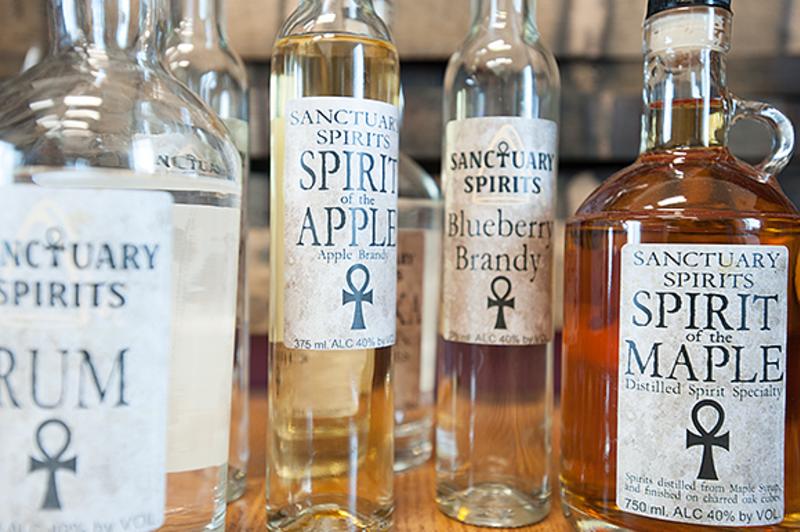 3. Pick up a bottle of Spirit of the Maple at Sanctuary Spirits. This unique product is a wonderful barrel aged spirit made from 100% maple syrup!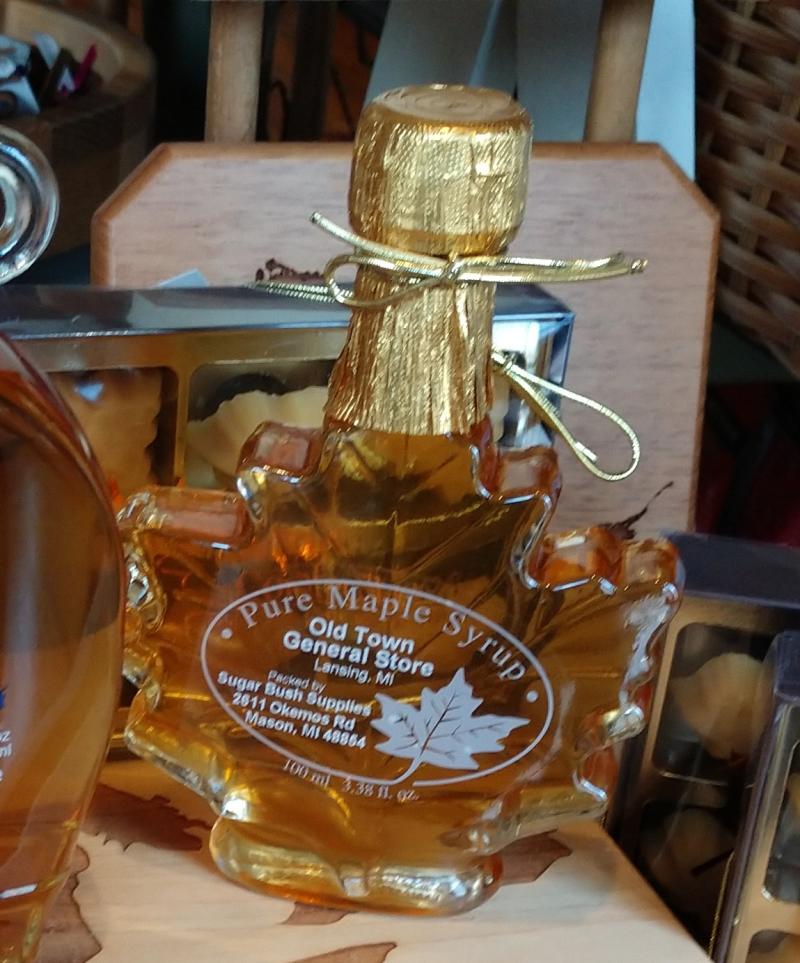 4. Purchase a souvenir bottle or some maple leaf shaped candy at the Old Town General Store. Pure Michigan Maple Syrup from Sugarbush Supplies in Mason comes in a 12 oz and 8 oz bottles plus a fancy 3.38 for those of you who may want to tuck it in a suitcase as a hostess gift if you travel by air.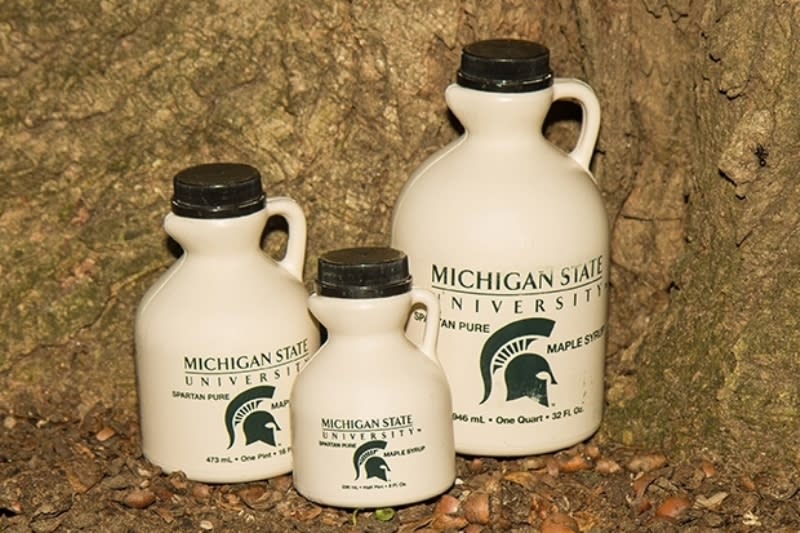 5. Go Green and buy some Spartan pure maple syrup at the MSU Surplus Store. This is a product of MSU sugar maple trees, an all-natural product with no additives or preservatives. The sale of Spartan Pure Maple Syrup supports Michigan State University AgBioResearch and the Forestry Department in exploring alternative and sustainable forest management options.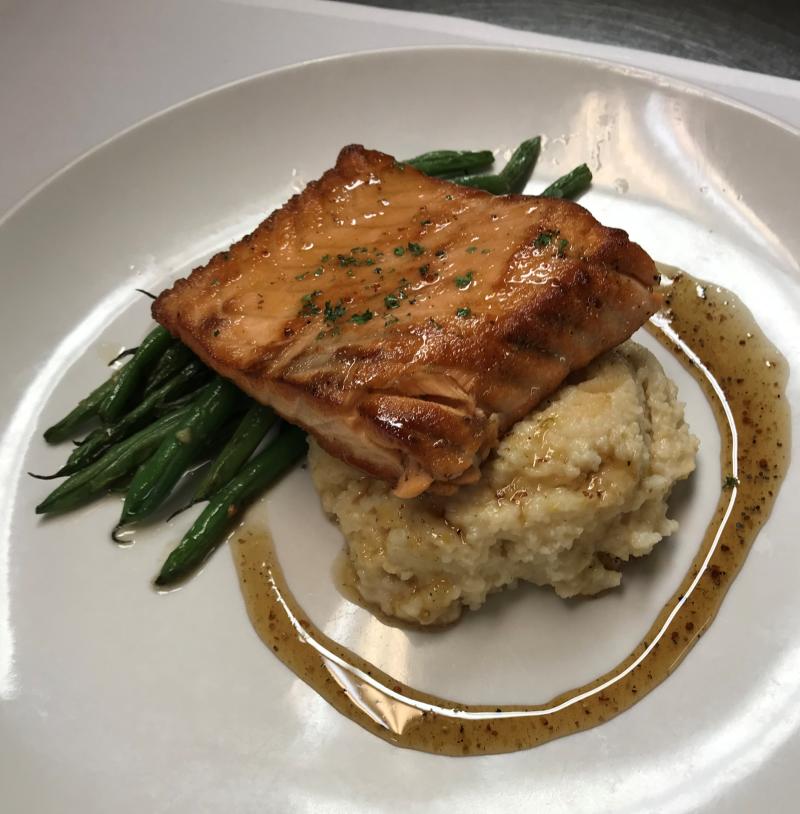 6. Order the Seared Scottish Salmon at Dusty's Wine Bar. This lemon-maple glazed salmon, savory garlic grits and garlic green beans is a delicious offering that shouldn't be missed on the dinner menu.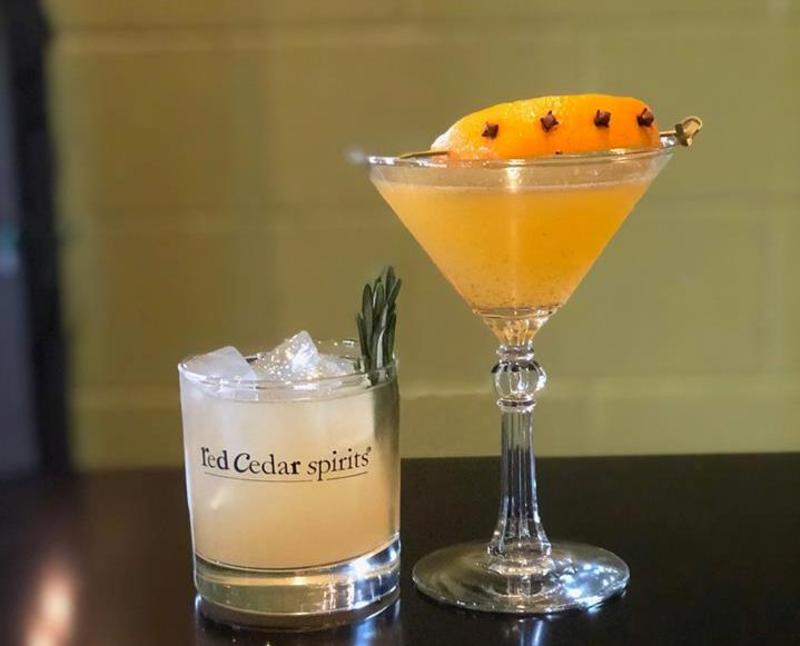 7. Belly on up to the bar at Red Cedar Spirits and ask for one of their fabulous cocktails containing maple syrup. For the perfect combinations of tart and sweet, try the Apple Jack Rabbit made with their own apple brandy mixed with lemon juice, orange juice and maple syrup. Or you may prefer the Rosemary Sour concocted with muddled rosemary, their aged corn whiskey, lemon juice and of course maple syrup.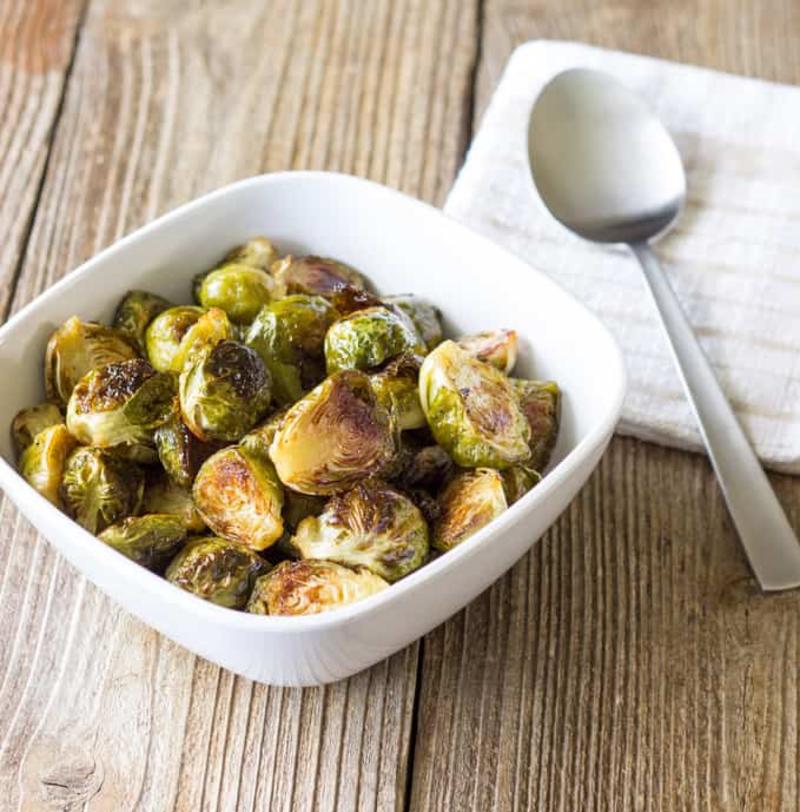 8. Next time you hire Kellogg Catering, make sure to include brussel sprouts in your menu. No really. Kellogg Catering has an amazing hot appetizer - brussel sprouts with maple glaze, walnuts, and pecorino. Guaranteed they're a hit! 
So remember when the days seem a bit longer and Spring Fever hits you hard, when the cold dark days of winter are in the rearview mirror, it might just be time to celebrate with a tasty treat of Maple Syrup. 
In case you were wondering...
      Michigan ranks 5th in Maple Syrup Production in the U.S.
It takes approximately 40 gallons of maple sap to make 1 gallon of syrup.
Maple Syrup is only produced in North America where weather and terrain conditions are perfect!
A maple syrup production farm is called a "sugar bush".
Sap is often boiled in a "sugar house" (also known as a "sugar shack".)
Maple Syrup is not only used as a topping for waffles, pancakes and oatmeal, iIt is also used as sweetener for applesauce, baked beans, candied sweet potatoes, winter squash, cakes, pies, breads, fudge and other candy, milkshakes, tea, coffee, and hot toddies.
Owing to the sugar maple tree's predominance in southeastern Canada (where Europeans settled in what was to become Canada), the maple leaf has come to symbolize Canada, thus the big red maple leaf on its flag.
Maple syrup has some nutritional benefits. It's low in fructose compared to other popular sweeteners such as high-fructose corn syrup and agave syrup.
Maple syrup is an excellent source of the trace mineral manganese and is also a good source of zinc.
"Maple syrup" must be made entirely from maple sap "Maple-flavored" syrups contain maple, but also other (cheaper) ingredients like high-fructose corn syrup. "Pancake syrup", "waffle syrup", "table syrup", and similarly-named syrups are imitations and less expensive than real maple syrup.