This post was submitted by guest blogger Matt Vande Bunte.
You've been holed up in a business conference all day and now it's time to see why your event planners picked Lansing.
Whether you'd rather hit the links for the last few hours of sunlight or hit the bar for distinctive craft beer and spirits, Michigan's Capital region can help you relax. The middle of the Mitten has so much to experience you'll wish your conference would last another day.
Craft Beverage Anyone?
You can get on the Makers & Shakers Trail to sample the region's growing collection of wineries, craft breweries and artisan distilleries. This map shows you where to taste unique beers, special blend wines and small-batch spirits. If you can make it to 10 stops on the trail during your stay, turn in the stamp card from a Makers & Shakers pamphlet to get a free commemorative gift.

Nature Lovers
For a different kind of journey, the downtown landscape includes 15 miles of paved trail along the Grand River for running, walking and biking. (The river itself, by the way, makes a great kayak run.) Downtown also offers an easy walk to Washington Square restaurants and shopping at Lansing City Market. Around the region there are several parks, gardens and nature trails like the W.J. Beal Botanical Gardens, so grab your comfy shoes and explore!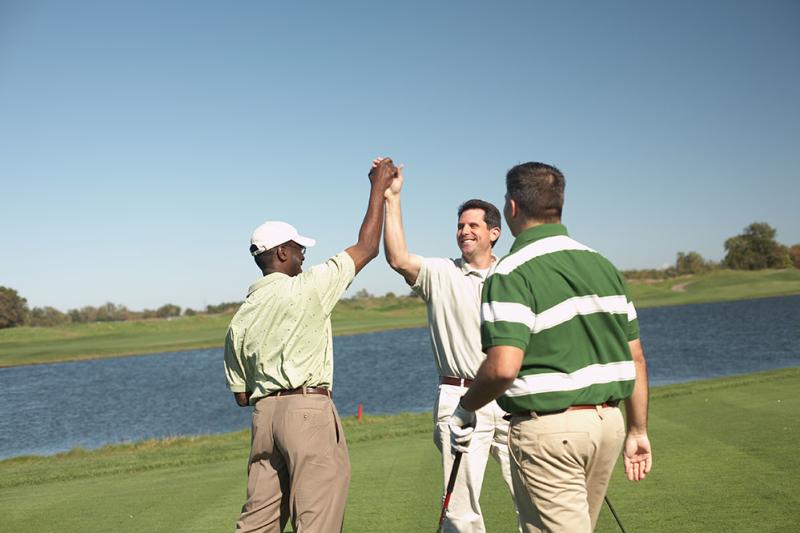 Memorable golf courses are all over the region from Forest Akers, which is the home of the Michigan State Spartans, to Eagle Eye and its iconic island green. And then there's Little Hawk, an immaculate 18-hole putting course that's definitely not just for kids. It has sand traps, water and enough twists and turns to make you want to play again and again.
Sports Enthusiasts
Feel like catching a game? Spectator sports are aplenty in the Capital Region. For one, East Lansing is the home of Michigan State University. Join the crowd at Spartan Stadium for football or watch the Spartans play basketball at the Breslin Center. You can get tickets for hockey, soccer, volleyball, softball and other college sports, too.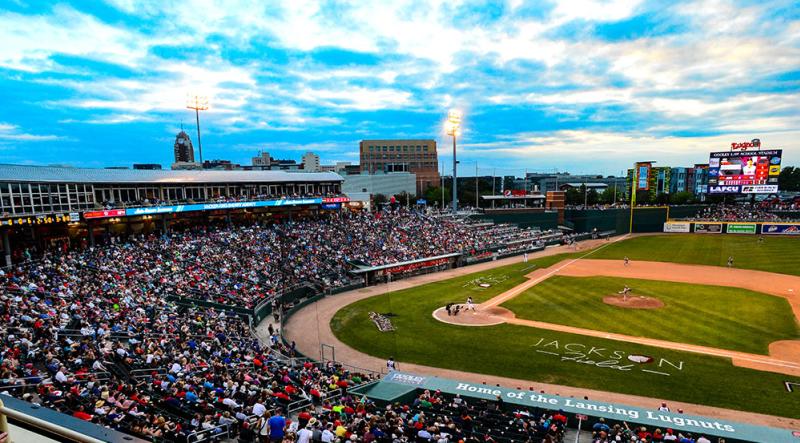 Photo courtesy of Kyle Castle
The Lansing Lugnuts games at downtown's Cooley Law School Stadium feature some of the world's best young baseball prospects vying to make the Major Leagues. Lansing also hosts the Michigan high school basketball championships every March, and boasts amateur soccer, football and roller derby teams.
Arts & Culture
Lansing's not only the headquarters of state government, but a center of world-class arts and culture. Sit back, relax and be entertained at the Wharton Center for Performing Arts, which features an impressive schedule of Broadway shows and other acts. The Capitol Region also offers ballet, symphony orchestra, several community theaters and the Studio C! movie theater featuring a full bar.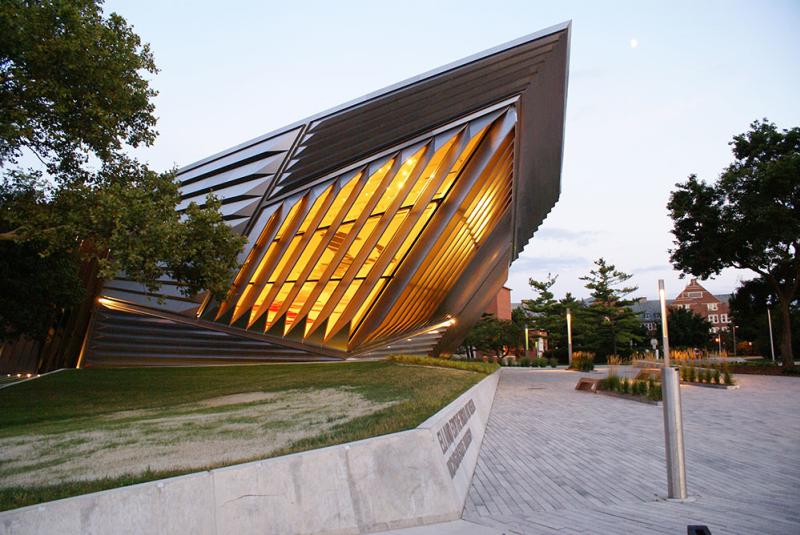 If you can sneak away from your conference during the day, check out other cultural attractions including the Michigan History Museum, R.E. Olds Transportation Museum, Eli and Edythe Broad Art Museum and the historic Michigan Capitol Building.
However you like to unwind, get out and do it in Lansing's Capital Region. You can plan your nights here.