This post was submitted by guest blogger Nate Reens.
When it's NCAA March Madness tournament time, with basketball that starts at noon and stretches late into the night, it goes without saying that sports fans are in hoops heaven. The die-hards and the casual viewers can find the perfect spot to watch games at any number of Lansing-area bars and restaurants. Whether rooting for your favorite team, taking the underdog or just hoping your bracket isn't busted, here are our six favorite spots. 
A quick walk for the downtown lunch and after-work dinner crowd, the Nuthouse greets visitors with a wall full of large screen TVs as they enter. It only gets better from there as dual bars let you belly-up near strategically placed flatscreens to monitor multiple games at once. The Nuthouse has been voted Lansing's best sports bar.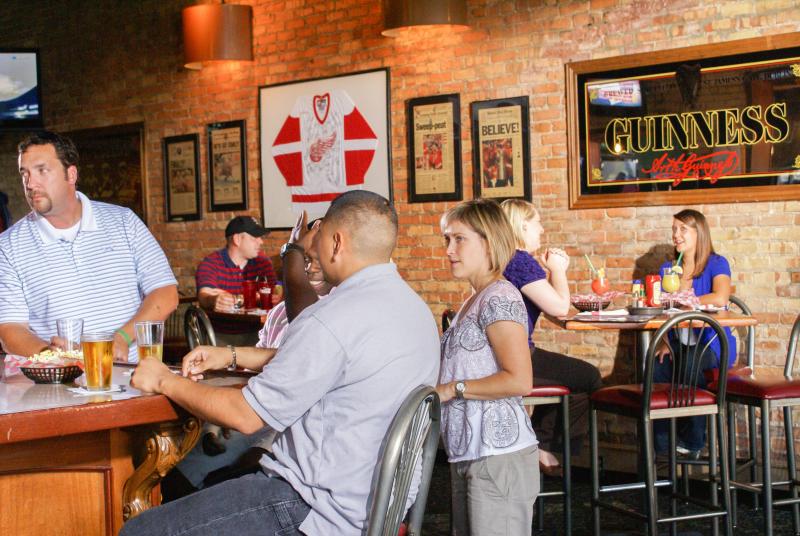 With three locations in Greater Lansing, a Reno's is always close to home, work or a stopover between errands. Basketball nirvana comes with dozens of supersized high-definition TVs, tap lists that hits all styles of macro to micro brews and a wide-ranging menu that has something for everyone. Guests at Reno's East can see where Tom Izzo, Suzy Merchant and other MSU coaches hold weekly radio shows during their respective seasons.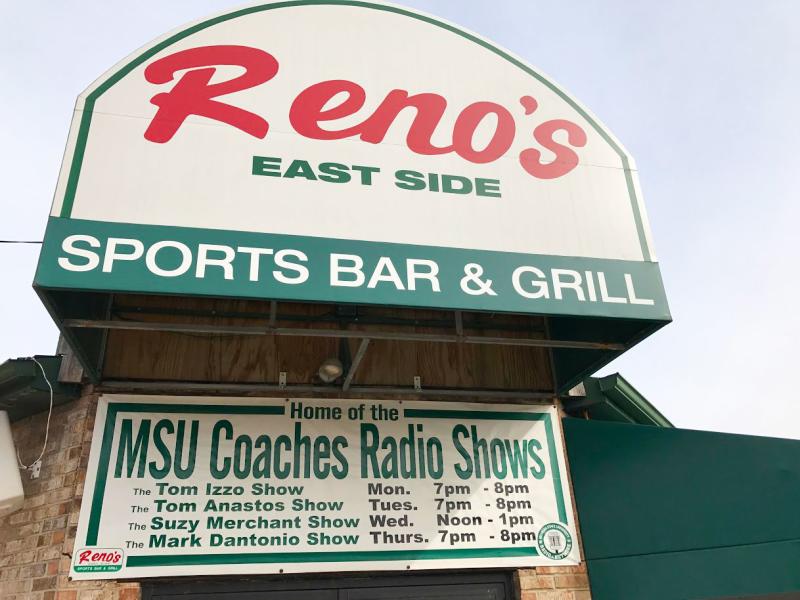 The MSU campus is a free-throw's distance from the Roadhouse and the Roadhouse Pub, each of which are staples for gametime brews and a bite to eat. There is never a bad seat when you settle in to choose a drink from 24 taps and the award-winning menu, which includes weekend breakfast options. The pub, located behind the Roadhouse, has a smaller menu but comes with an extra edge of enthusiasm and energy.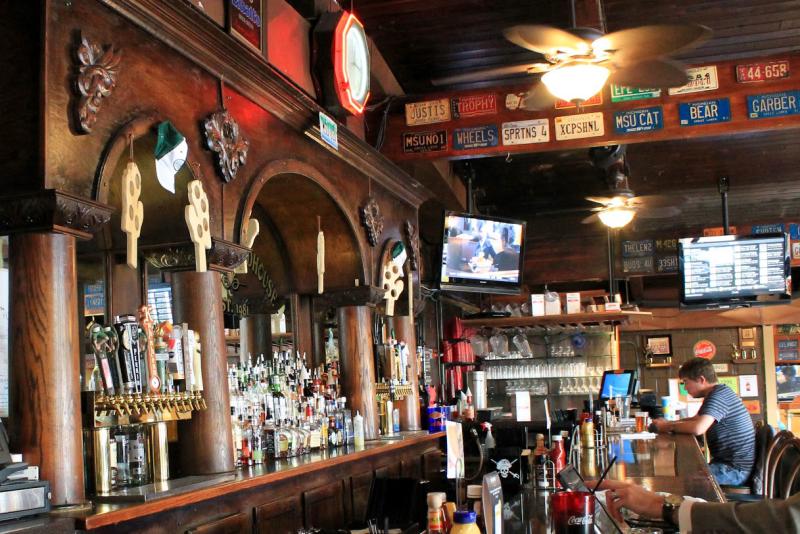 This is the complete Michigan State University experience as green and white memorabilia lines the walls, trophy cases are filled with Spartan conquests and banners hang from the ceiling. The full-service bar, fantastic menu and TVs galore align in perfect harmony, just like when a bubble team takes out a top-seed.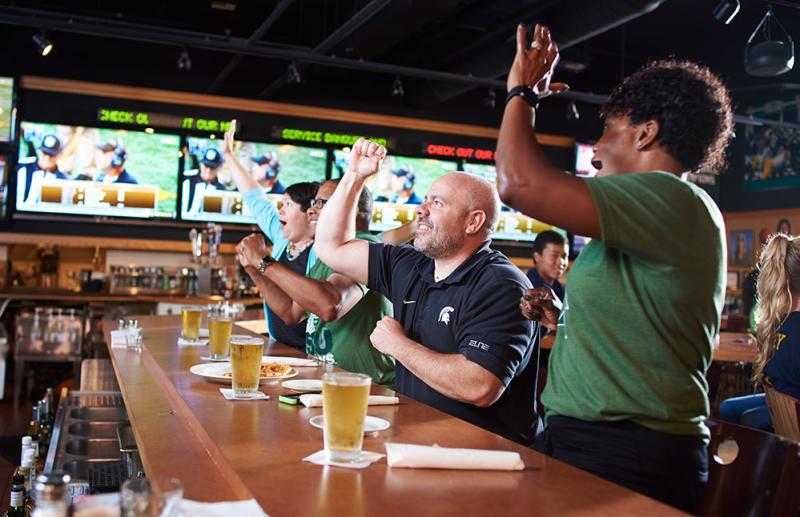 A 24-tap craft sports bar that also has a Big Ten-themed cocktail menu, the FieldHouse has more than 75 HDTVs. The banks of flatscreens lining booths and the bar lets you take it all in while devouring daily specials on pizzas, burgers and beyond.
A crisp, modern design accentuates the high-resolution TVs and huge screens that are visible throughout the dining area. Lansing Brewing has a deep bench for its craft beer selection and an expansive menu that will offer options from pre-game to overtime. The first full-scale production brewery is close to everything downtown.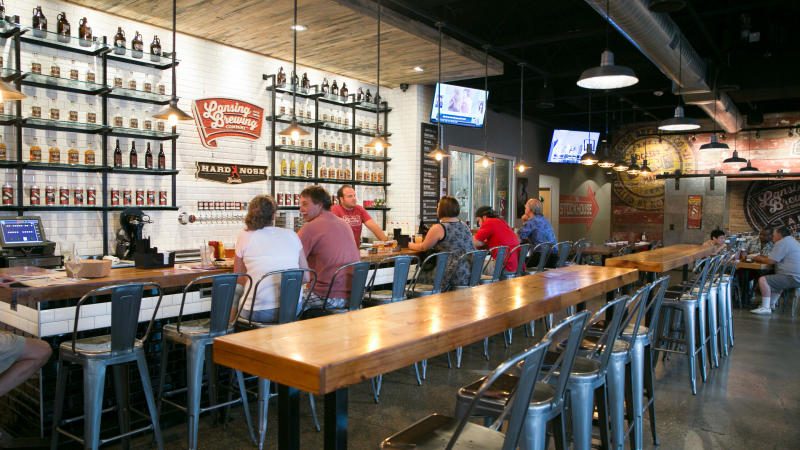 Photo courtesy of Brand USA