You can take your kids to see Santa Claus any number of places this holiday season. But there's only one train ride through the woods, past reindeer and along a river to Santa's cabin at the "North Pole."
Peacock Road Family Farm in Laingsburg offers an experience that's a must for your family's bucket list. The hour-long journey to Santa's cabin and back includes time for hot cocoa, roasting marshmallows over the fire and, of course, for the kids to sit on the big guy's lap and share their Christmas wishes.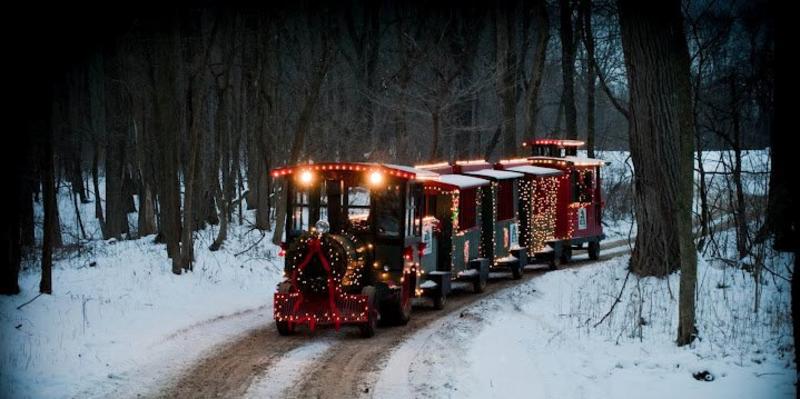 "It's great to watch these kids light up when they see Santa," said Ed Carpenter, who owns the farm north of Lansing with his wife, Diana. "You're sharing Christmas with them."
The holiday season is a great opportunity for families to get together and share in an annual tradition – or start a new one. Here are six ideas for family fun to round out your 2017 calendar:
1. Visit Santa
In addition to the train ride at Peacock Road Family Farm, Santa can be seen in the Electric Light Parade during Silver Bells in the City on Friday, Nov. 17, in downtown Lansing. He'll be among dozens of floats and marching bands in the evening event that also features a concert, fireworks over the Capitol dome and the lighting of the official state Christmas tree.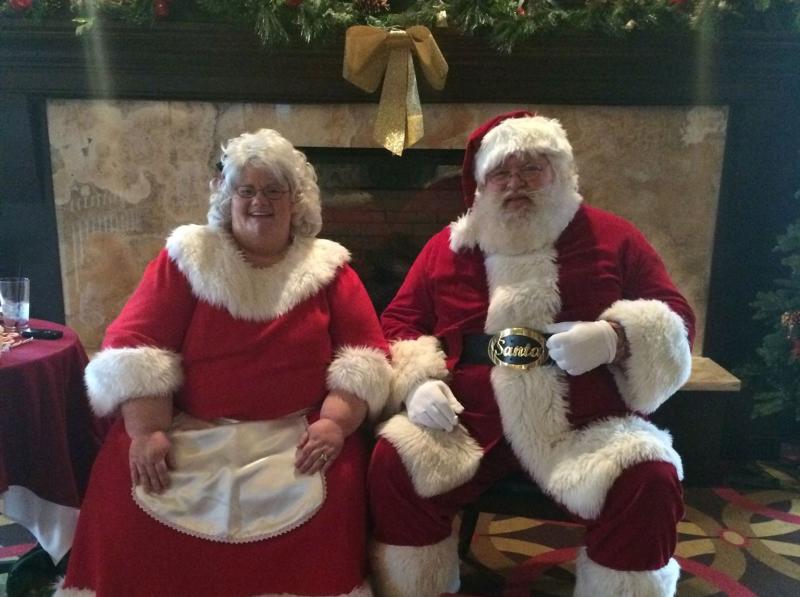 Your family can stick around for the weekend and enjoy Brunch with Santa and Mrs. Claus on either Saturday, Nov. 18, or Sunday, Nov. 19, at Troppo downtown. After a pancake breakfast you can decorate cookies, make holiday crafts and write letters to jolly old St. Nick.
2. See Lots of Lights
Many people decorate houses with lights for the holidays, but have you seen animals in lights? Any weekend you come to Lansing this holiday season you can immerse your family in the Wonderland of Lights at Potter Park Zoo. The animal exhibits get decked out in thousands of holiday lights to create a one-of-a-kind experience of the zoo on Thursday through Sunday nights from Nov. 17 through Dec. 31.
3. Enjoy Small-Town Spirit
Every community puts its own unique spin on the holidays, and the cities and towns of the Capital Region are no exception. At the annual Night Lights Christmas Parade in Grand Ledge on Friday, Dec. 1, Santa and Mrs. Claus will ride in a red fire truck instead of a sleigh, and at the end of the parade there's a free Shreck the Halls movie for kids.
The Winter Glow on Saturday, Dec. 2, in East Lansing features carriage rides, ice carving and photo ops with Santa, while Christmas in the Village on Sunday, Dec. 10, in Okemos re-enacts holiday traditions of the past with volunteers dressed in old-fashioned clothes.
4. Watch a Show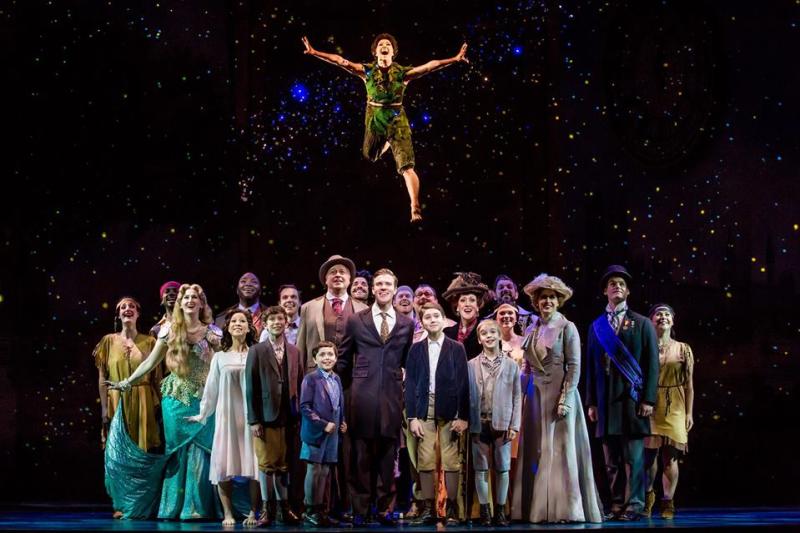 Whenever you're in town throughout the holidays there are fantastic theatrical productions scheduled around Lansing. The Wharton Center for Performing Arts stages The Nutcracker, of course, and also hosts the Vienna Boys Choir, Lansing Symphony's Holiday Pops, Handel's Messiah and the award-winning Broadway musical "Finding Neverland."
5. Make Your Holiday Shopping Special
Add a personal touch to your gift-giving by checking out the MSU Arts & Crafts Holiday Show. With four floors of vendors, the show Dec. 2-3 in East Lansing is one of the largest in the state with handmade candles, jewelry, furniture, home décor, clothing, toys and much more.
The Old Town Holiday Hullabaloo is the same weekend, with deals at Old Town shops all day long on Saturday, Dec. 2. And you'll find something trendy for the whole family at Lansing Art Gallery's Holiday Art Market that runs Nov. 7 through Dec. 23.
6. Visit a tree farm
Before you head back home at the end of the weekend, be sure to pick out a tree. You can select a pre-cut tree or take a wagon ride to the U-cut field at Peacock Road Family Farm or any of the other area tree farms, many of which offer additional family activities like the train ride to Santa's cabin.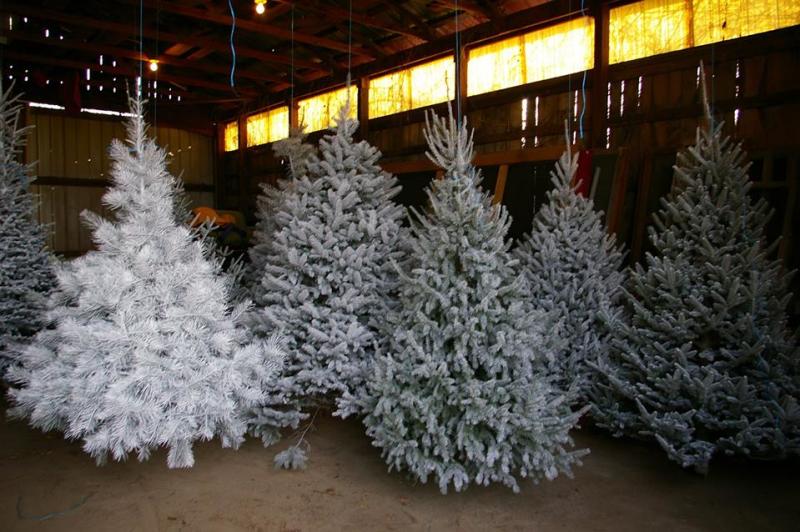 The Peacock Express begins service Saturday, Nov. 18, and continues Thursdays through Sundays until Christmas Eve. And while visiting the farm, your family also can decorate cookies in the Sugar Shack with Chrissy Elf and make your own caramel apples.
Carpenter, the farm owner, loves to have families come out and take a moment to appreciate the season.
"It's a special time for people to get their family together," he said. "There's kind of a saying: 'A farmer feeds your nutritional needs. A Christmas tree farmer feeds your soul.' We feed quite a few souls at Christmas."