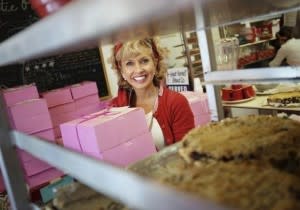 Home to some of the nicest, funniest people I know, DeWitt Michigan is just eight miles from Lansing with a population of around 4,500 and is one of Lansings most delightful surrounding communities. The Looking Glass River flows through the city and the main street is small and quaint and charming. Besides the friends of mine, DeWitt is also home to Jordyn Wieber who was part of the gold medal winning Fierce Five women's gymnastics team at the 2012 London Summer Olympics, Sweetie-licious Bakery Caf-winner of multiple National Pie Championships and the DeWitt region was ranked as the 75th best place to live in the United States by CNN Money in 2005 which is a mighty fine ranking indeed.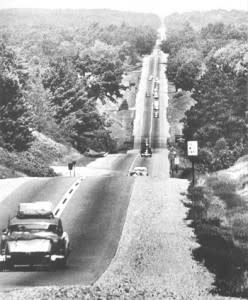 So this week, we have a couple of fun events for you to enjoy right in the heart of downtown DeWitt. First off is the Old 27 Motor Tour coming through DeWitt on Wednesday afternoon. This five day classic motor tour runs from Coldwater to Cheboygan and brings back the nostalgic days that may remind us about the adage, Its the journey, not the destination. Its an old fashioned road trip complete with around 150 great classic cars. The nice thing about this tour is that you can join up and drop off at any of the stops or complete the whole tour along old 27 north through Clare to Cheboygan. Yes, I know the weather is iffy. But the cars will still arrive around 5 in the downtown. Its quite the sight to see. A long line of beauties, escorted into each town by local or county officials. Pretty sweet.
The second event is the DeWitt Ox Roast. The carnival/midway opens up on Thursday from 3-8 p.m. and Friday events begin at 2 p.m. and you can find everything from a craft show, a pie eating contest and of course a food and beverage tent. Saturday you wont want to miss the parade at 10 a.m., the classic car show, the frog jumping contest and so much more. And are they roasting ox? Well, I guess thats always my question and they direct me to the foodtent where theres delicious ox burgers waiting for me. Yum. This is what a Midwest small town celebration looks like. Go ahead and join the fun because everyone is welcome.