This Saturdays Be A Tourist in Your Own Town can be a lot of hustle and bustle and perhaps a bit overwhelming for some. With 12-15,000 people enjoying a day to reacquaint themselves with all of Greater Lansings attractions, Id like to remind you that theres a quieter, gentler side of the event. Take advantage of the awesome offerings that the parks and green spaces have for you. Ive listed some of them below. To me, this, right now, is the most beautiful time of the year and in recent memory, the events weather forecast is for a sunshine-y day. Show your Be A Tourist passport and immerse yourself in the beauty of Greater Lansing.
Burchfield Park. Show your passport for admittance to this very cool Ingham County Park and you get a free hour pedal boat rental, too!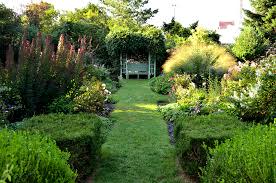 Cooley Gardens. This year immerse yourself in the beauty of this green oasis. Located behind the Michigan Womens Historical Center and in the shadow of General Motors Lansing Grand River Assembly, this lovely parks peony garden is alone worth the stop. I stopped by earlier this week and the baby bunnies were munching happily away at some plants. Happy rabbits not so happy gardeners, Im sure.
Fenner Nature Center. If youre an early riser, Fenner Nature Center is offering a bird hike at 8 a.m. Help them celebrate International Migratory Bird Day and explore the 134 acres and four miles of trails.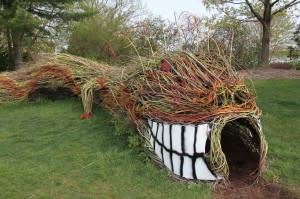 MSU Horticulture Gardens and 4-H Childrens Garden. This is one of my favorite places to visit. In the Childrens Gardens you can find Peter Rabbits garden, get lost in Alice in Wonderlands maze or climb up to the tree house. In the hort gardens, you can stroll to your hearts content through the plethora of beautiful annual and perennial flower beds.
W. J. Beal Botanical Gardens. I love this garden, too. It has so much history and there always seems to be someone there to teach me something that I never knew. They will be two presentations. The first one is at 10:15 am about edible plants in and for the yard and the next one is at 2 pm about plants toxic to family and pets.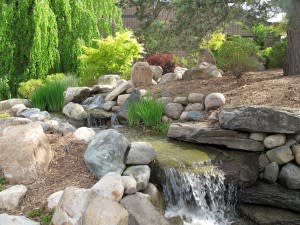 LCC Shigematsu Garden. Heres yet another oasis to find in downtown Lansing. Located just off Capitol Ave. on Lansing Community College's campus, this pretty, serene Japanese gardens koi fish delight me. There are a few big ones, but it looks like theres some new younger additions this year.
Reutter Park. This is downtown Lansings oldest park if Im not mistaken. With a beautiful large circular fountain in the center of the park, you might want to stop by at dusk when it gets lit with multicolor lights. Marshall Music will have an instrument petting zoo going on during the day.
Woldumar Nature Center. Well, apparently its turtle time at Woldumar. Visit the nature center for some fun crafts, or just take a stroll through the trails. This is a wonderful natural retreat.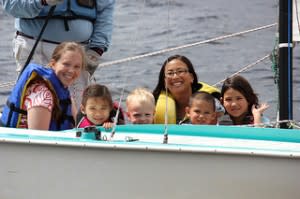 Lansing Sailing Club. Each year during Be A Tourist, the Lansing Sailing Club offers free sailboat rides (weather permitting) to people who show their passport at Lake Lansing. How fun is that? Theres nothing like the wind in the sails and the freedom of moving across the lake.
MSU Observatory. Lets not get this confused with Abrams Planetarium. The Observatory is located out by the MSU Pavilion near the corner of Mt. Hope and Farm Lane. And, technically, this is an after Be A Tourist hours event since you will have to wait till the sun goes down (9:30-11:30 pm.) Look up. The stars are winking at you.
For all information regarding Be A Tourist In Your Own Town for Saturday, May 31st, visit www.lansing.org/batyot.