The start of a new year can seem overwhelming. Especially when it feels like it just began. But, time marches on; it's just one of the inescapable truths of life. Instead of dwelling on the rapid succession and unfinished accomplishments of the past year, we like to look at what is ahead. Particularly, when what we see is a new class of restaurants and breweries offering up one-of-a-kind entrées and beverages. Here are three new restaurants in Lansing we can't wait to try in 2017. 
Punk Taco
3000 E. Saginaw St., Lansing, MI 48912 | Facebook
Fans of The Cosmos and The Creole, rejoice! The owners of these popular and unique Lansing eateries are welcoming a new addition to their family of restaurants–Punk Taco. Opening early in 2017, Punk Taco will be serving up Mexican style fare like tacos and tamales but with a flair that is more brass knuckles than sombreros. This establishment, which is located near Frandor Shopping Center, will also serve tequilas, mescals and draft beer.
EnVie
210 S. Washington Sq., Lansing, MI 48933 | Facebook
Specializing in French-American cuisine, EnVie will offer a white tablecloth experience for every meal it serves: breakfast, lunch and dinner. Expect top notch service at this location and only fresh, quality ingredients used in every meal. EnVie, located in Downtown Lansing, should officially open its doors early in 2017.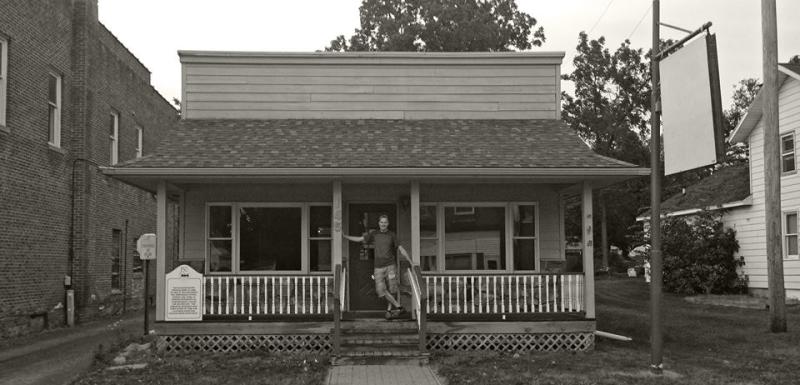 (Photo Credit: Dimes Brewhouse)
Although technically more of a brewery than a restaurant, keep an eye out for Dimes Brewhouse to open its door also in early 2017. This welcomed addition to downtown Dimondale will be serving up craft beer and ciders in a 1950s-inspired taproom. In the meantime, as you're waiting for your pint, be sure to check out some of the before and after photos that were taken during the construction.
2017 certainly will be a positive year for the Greater Lansing area with these establishments, and numerous others, opening for the first time. Do you plan on trying any of these above restaurants? Is there a different spot you're eagerly anticipating? Share with us in the comments below which businesses you are most looking forward to opening in 2017 and/or let us know your answer on social media.
Did you know Greater Lansing offers over 150 things to do? With only 48 hours in a weekend, the clock is ticking. Download the LAN150 Bucket List to get started.