Want to learn about the latest, greatest and best places to visit in the heart of Michigan? Our Greater Lansing Visitor Guide has 80 pages filled with ideas. Find six pages dedicated to festival fun. And sections for attractions, dining, shopping, hotels, and recreation. We've included our Makers & Shakers Trail of craft beer, wine and spirit makers plus a detachable overview map so you can easily navigate the region.
What's that on the cover? You, too, can enjoy family-friendly movie nights that take place on the lawn of Michigan's state capitol during the summer. Thanks to our photographer Thomas Gennara, we captured this family enjoying the perfect summer evening in downtown Lansing.
Did you know we really ARE Michigan's festival capital with over 60 festivals and lots more public shows and sports tournaments. Find festivals in the heart of downtown Lansing and East Lansing or in one of our charming surrounding communities.

If you're a first-time visitor, there are five things you shouldn't miss. Once you have these under your belt, we have even more for you to enjoy!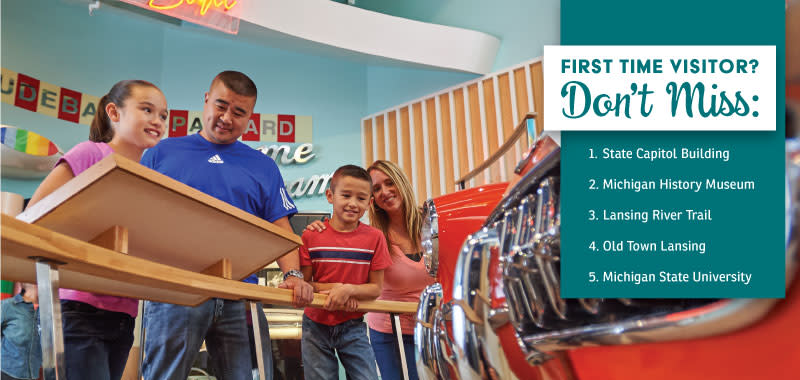 Ever wonder how the brewers come up with those crazy beer names? Try this name generator for some inspiration. This just adds to the fun of drinking great local beer on the Greater Lansing Makers & Shakers Trail.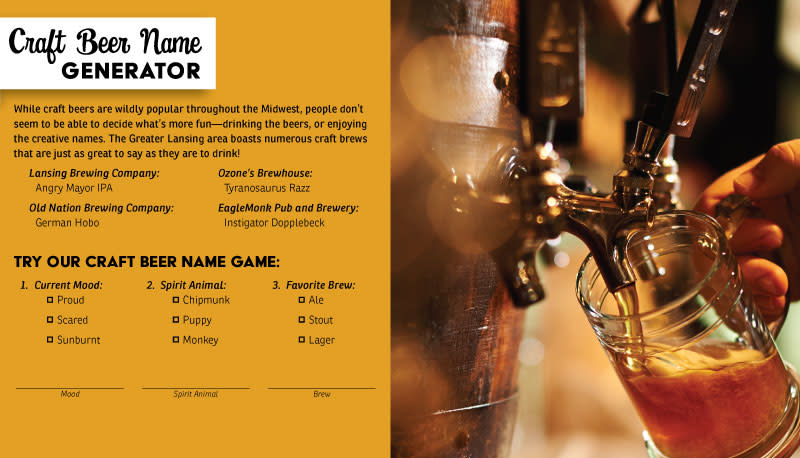 A visit to Michigan State University is not complete without a stop for ice cream. Is your favorite flavor one if the most popular MSU Dairy Store ice cream flavors?

If you like to hit the chains, Greater Lansing has some great places for disc golf. Find disc golf, foot golf and regular golf plus all kinds of fun activities.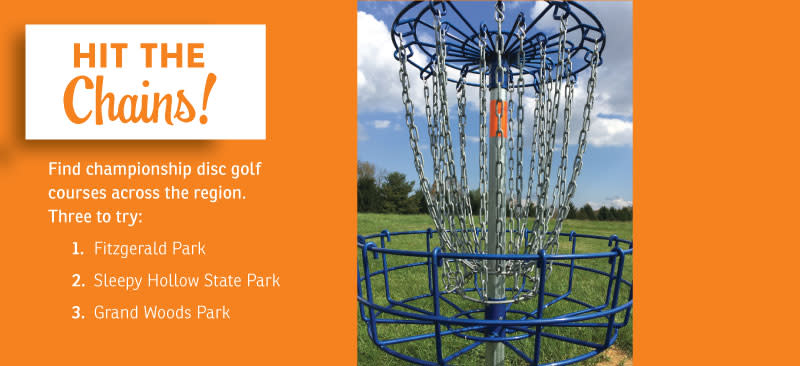 Find the new 2018 Greater Lansing Visitor Guides locally at our Downtown Lansing Visitor Center, Downtown East Lansing Visitor Center, Lansing Mall, Meridian Mall, the Lansing Center and at any local hotel or major attraction. Order your own copy of the Visitor Guide right on our website. You can either ask for it to be mailed directly to your place of residence or download it to view it digitally. You choose.
Did you know that Greater Lansing offers over 150 things to do?  Download the LAN150 Bucket List to get started.