The 2015 Greater Lansing Official Visitor Guides have arrived and were taking orders!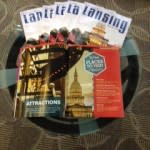 Its hard to believe that we start the Visitor Guide process in July to get this magazine ready and out to you by the beginning of the year. It is a labor of love and you betterbelieve me when I say it takes a village (or at least a dedicated team) to choose the most appealing stories--things that we think will interest our visitors, double and triple-check that the listing information is correct, compile the ads, choose the most compelling photos and then work with a talented design team to get it all to look beautiful.
Included in the guide is a four page festival spread, a compilation of our biggest, best and most diverse festivals that attract visitors to our region.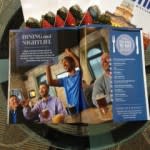 Our attractions section includes a nod to our awesome adult beverage corridor boasting eleven facilities that craft beer, distill spirits and produce wine in Greater Lansing. Weve also called out five great gift shops that are associated with local attractions.
You can also find Spartan tailgating tips, say cheese photo tips, new sports and leisure opportunities like the high ropes course at Spare Time and FootGolf at The Falcon golf course. We hope this will inspire you to explore the region and discover the seemingly never-ending options for fun and entertainment that the capital region offers.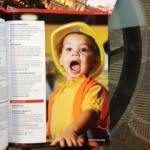 You can find the newest Greater Lansing Visitor Guide, complete with map insert at area hotels, Michigan Welcome Centers, at either of our Visitor Centers in downtown Lansing or downtown East Lansing and at many of the attractions throughout the region.
OR visit our website to order one to be mailed to you directly. http://www.lansing.org/visitor/request-visitors-guide/
OR call 888-2-LANSING (252-6746) to order over the phone.
Want to go green? You can find the online version at http://www.lansing.org/visitor/request-visitors-guide/