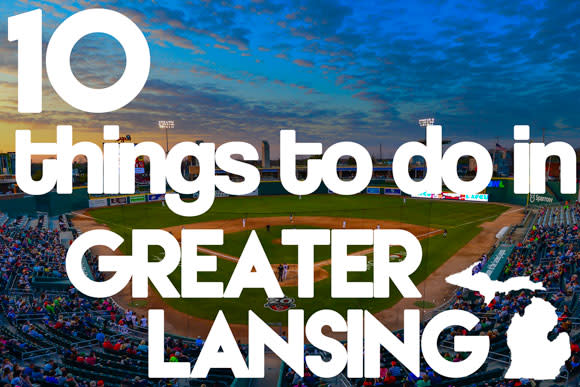 By Kayla Putz, Guest Blogger
Independence Day has come and gone and it may feel like summer is almost over, but can you believe there are still almost two months left of one of the longest summer breaks in school history?
Parents, does that leave you in a panic? Summer lovers, did a little piece of you just die inside? Well, don't worry! If you're looking for fun things to do in Michigan, look no further than Lansing we've got the details on the top 10 things you need to do in Greater Lansing (in alphabetical order, of course) before summer ends.
#1. Capital Area District Libraries: More than just books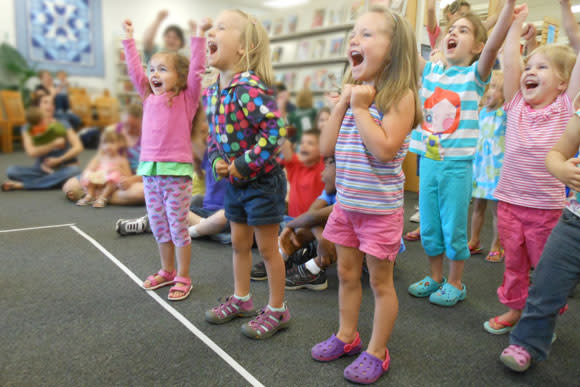 Its a bird! Its a plane! Its Capital Area District Libraries Summer Reading program! This year, the libraries' "Every Hero Has a Story" theme is making summer extra super, and there's still plenty of time to read along (bonus: there's an adult summer reading program, too). Searching for fun things to do in Michigan, but not a Lansing resident? You can still attend the libraries' fun events, including a cooking class with Food Network featured chef Michelle Bommarito, magic shows, petting zoos, music performances and more.
#2. Eli and Edythe Broad Art Museum: Batman was here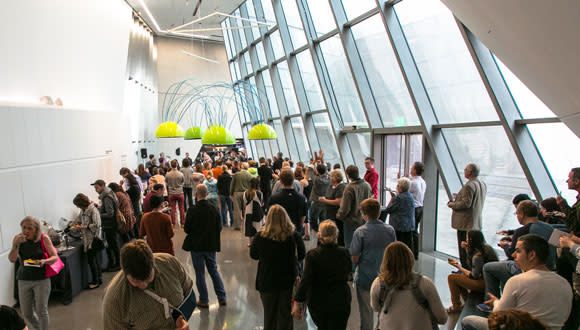 Were serious -- Batman v Superman: Dawn of Justice was filmed here (LOOK!). If that's not a good enough reason to visit, the Eli and Edythe Broad Art Museum at Michigan State University showcases exhibitions from artists around the globe. Perhaps you like a little social aspect to accompany your art -- the Broad MSU has plenty of happenings to feed your need for culturally fun things to do in Michigan. Anything from Hob Nob-ing after work, to yoga on a Saturday morning can be expected on the program and events calendar. Be sure to check out art-making activities for families, tours and free admission!
#3. Fenner Nature Center: Get outdoors and do something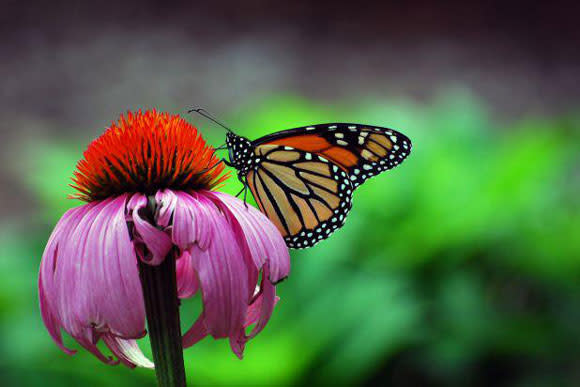 Speaking of free, fun things to do in Michigan, did you know there are 134 acres of glacial eskers, towering maple groves and rolling oak savanna prairie that await you right here in the heart of Lansing? Often called Lansing's own Central Park, Fenner Nature Center offers more than 4.5 miles of trails, exciting hands-on exhibits in its visitor center and best of allit's free! Stop on over to explore, engage and Learn To Go Wild! at Fenner. If you're lucky, you may even see the Fenner staff frolicking around Lansing giving out Random Acts of Recreation rewarding those who are actually outdoors and doing something!
#4. Harris Nature Center: Seriously, put down your iPhone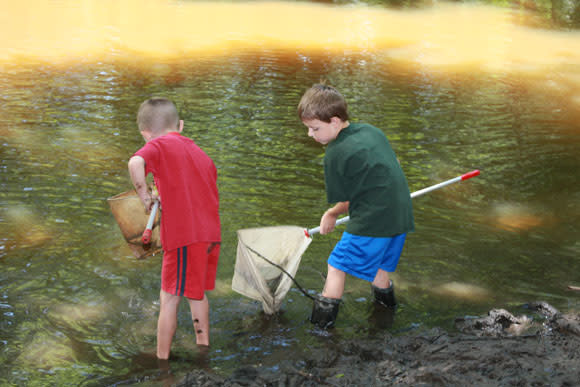 Feel like you need serenity in your life more than you need 10 more things to do this summer? Harris Nature Center is surrounded by forests, meadows, more than five miles of nature trails and a .75-mile paved loop, with all the serenity you could hope for! Enjoy the river overlook, hawk exhibit and Nature Exploration Area. Get up close and personal with turtles, snakes, and frogs to fulfill your inner nature explorer, or just sit and listen to the sounds around you. Programs for adults, children and families are available year-round where you can walk the trails daily from dawn to dusk. The Harris Nature Center is one of the most fun things to do in Michigan for nature lovers of all ages!
#5. Impression 5 Science Center: Science rocks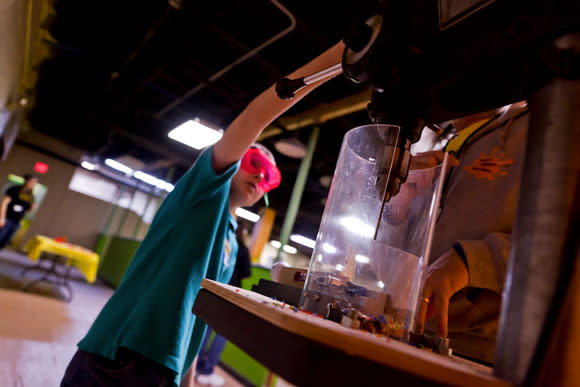 When was the last time you played with slime or blew giant bubbles? If a life-sized Lite Brite sounds like a good time to you, don't miss out on Impression 5 Science Center. The 43-year-old museum tops many fun things to do in Michigan lists and has invested more than $1 million into its downtown Lansing riverside facility for kids and adults alike to create, play and challenge. If you haven't been to I5 in the past three years, you'll be blown away by the new exhibits (and upgrades to some classics like the Giant Mouth). If you've never been, it's a perfect rainy day activity to surround yourself with laughter and little ones And don't worry, no one will look at you weird if your group is just a bunch of grown-ups. Science rocks at all ages.
#6. Lansing Lugnuts: Go Nuts!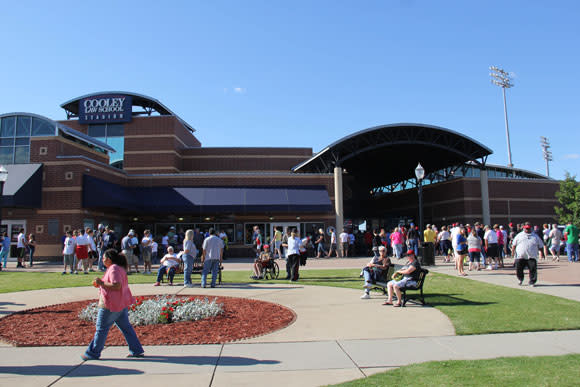 Go Nuts! with Lansing Lugnuts! Located only a home run's flight away from the state Capitol, Cooley Law School Stadium underwent major renovations this offseason (and you'll see some of the construction still underway), including three new HD video boards, a 360-degree concourse, the all-you-can-eat Pepsi Porch and the Good Hops burger bistro. The ballpark also hosts the Michigan Baseball Hall of Fame, located along the center field promenade and The View, a 150-person special events venue. Seriously, if you've never spent a Wednesday with Humphrey the Camel or experienced a Labatt Thirsty Thursday -- you're missing out on some classic fun things to do in Michigan. #lovelansing!
#7. Michigan Historical Museum: Take a stroll back in time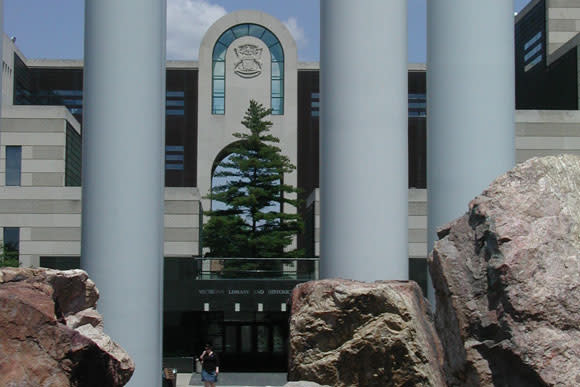 Get back to your Michigander roots (or get to know what drives those from this great state) and take a walk through time at the Michigan Historical Center, perfect for a rainy day or to escape the heat. From curious students to aspiring historians, this museum is one of the best educationally fun things to do in Michigan. With three sweeping floors of hands-on museum exhibits, visitors can investigate what life was like for Michigan's earliest people, explore the dark tunnels of an Upper Peninsula copper mine, discover city life in the roaring 1920s, check out the sweet rides in the 1957 Detroit Auto Show and much more just a few blocks from downtown restaurants, parks, the Michigan State Capitol and monuments. Which leads us to
#8. Michigan State Capitol: An artisan's dream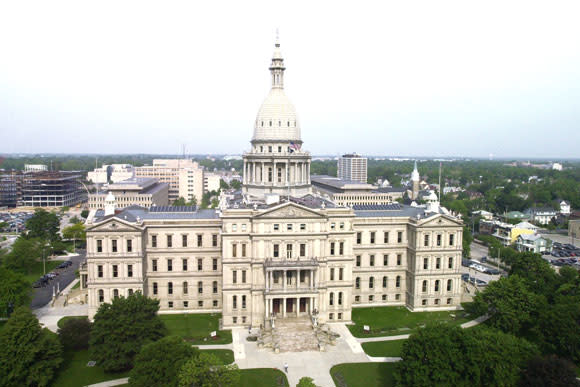 Has visiting the Michigan State Capitol always been on your bucket list? Well, what are you waiting for? The staff and volunteers at Michigan's State Capitol love to share the building, the incredible artwork, architecture and amazing history with visitors who are looking for fun things to do in Michigan. Lie on the 976 pieces of glass in the center of the rotunda and see the dome 160 feet above in all its glory (if you dare no piece of glass is more than 1 inch thick). Take a guided tour any day but Sunday (Saturdays were recently added) and see the more than nine acres (NINE ACRES!) of hand-painted designs that make it one of the most highly decorated buildings in the nation. Take a walk around outside to see the exterior restoration of the 1870s building at work, with scaffolding and workers more than 250 feet in the air to repair and restore the iconic cast iron and sheet metal dome.
#9. Michigan State University Museum: DINOSAURS!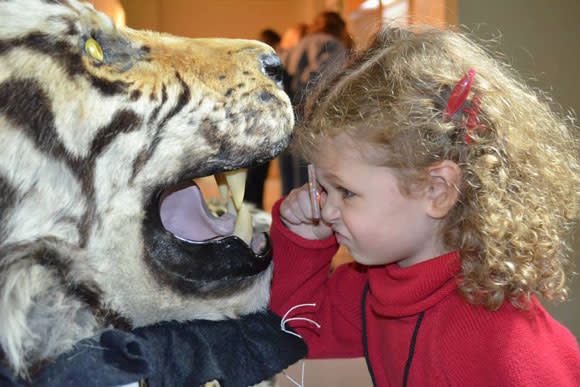 Whether you bleed green or root for the maize and blue (GASP) be sure to go green and go white at the Michigan State University Museum! Another great rainy day destination for those looking for fun things to do in Michigan, MSU Museum offers three floors and 15 galleries featuring the wonders of the world, diverse world cultures, along with a focus on MSU research and innovation from across campus. Let the area's only life-sized dinosaur casts -- Allosaurus, Stegosaurus, and a dramatic T-Rex skull -- hear you RAWR! any day of the week. And don't forget to pack a picnic and enjoy the lovely lawns surrounding the museum and Beaumont Tower if the sun is shining on campus.
#10. Potter Park Zoo: Lions and tigers and monkeys, oh my!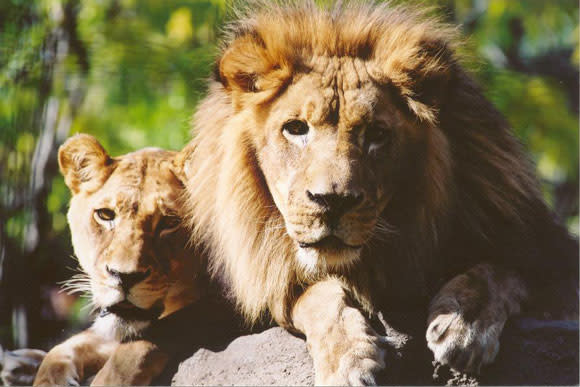 You don't need to leave Greater Lansing to go on a wildlife adventure! For various nature activities and fun things to do in Michigan, explore the 58-acre Potter Park Zoo, where you'll find 500 individual animals in the scenic escape located in the heart of Michigan's capital city. Peacocks roam the grounds while you watch otters play, see penguins swim, roar with majestic lions and wander through Potter Park's trail-like landscapes all throughout the zoo. In addition to its educational programs and summer camps for kids and families, PPZ also caters to grown-up animal lovers with after-hour events like this summer's Zoo Brew Series. For only $5 you get to nom on beer and food while wandering through the zoo and listening to live music. What's not to #lovelansing about that?
There you have it, folks! There are so many fun things to do in Michigan, but Lansing's top 10 attractions offer something for everyone. But don't just take our word for it -- check them out for yourself! Make these 10 things to do your summer bucket list before this uniquely long summer break passes you by.
What local favorites did we miss? What about other fun things to do in Michigan? Where will you be sure to visit before fall has fallen? We can't wait to hear your comments.
###
Kayla Putz is a volunteer with Impression 5 Science Center and an account strategist at Piper & Gold Public Relations in Lansings Old Town. A life-long Detroit gal, she recently made Lansing her home after graduating from Michigan State University and is spending her summer getting to know her new hometown. Follow her on Twitter @kaylaputz.