Whether you are coming to the Capital region to visit family, friends, or just looking to find some quality time with the kids over the holiday break, Greater Lansing offers all kinds of options that will please both the budget-conscious family or the smallest member of the group.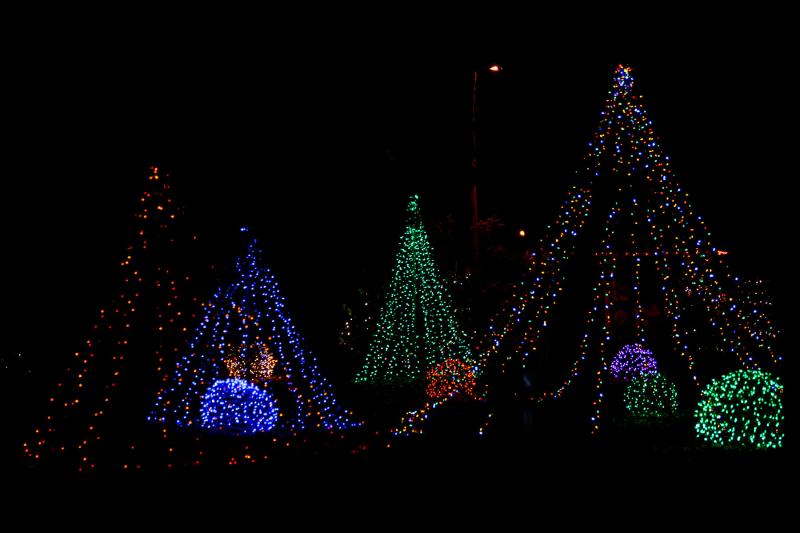 Potter Park Zoo is open year-round! It is home to over 160 species of animals, many of which are threatened or endangered, including Amur tigers, red pandas, snow leopards, bongos and more. Even though some of the seasonal components are closed for the winter, a great deal of the animals enjoy the cold weather and are more active like the Arctic Fox, the wolves, the Red pandas and snow leopards.
Winter Zoo Hours through March 31 are from 10 a.m. to 4 p.m.
Winter Admission: adults - $4, children (ages 3-12) - $3.00, and children Under 3 - FREE
Wonderland of Lights at Potter Park Zoo
Beginning November 22 through December 29th find thousands of lights that create extraordinary holiday lights displays at the 25th annual Wonderland of Lights! There will be cookies, crafts and animal encounters for all to enjoy! Santa also comes to the Zoo. You can visit the magical "Santa's Workshop" to write a letter to Santa and meet the man himself! Santa will be at Wonderland of Lights on Fridays and Saturdays. It's a wonderful time to capture photos, so don't forget your camera! 
Hours are Thurs-Sunday 5-8 p.m. 
Admission for Wonderland of Lights: Adults - $7, children (ages 3-12) $5, children under 3 - FREE *Tickets can be purchased at admissions gate the day of the event or in advance at the admissions gate during regular zoo hours
Holiday Lights Stadium Style
Cooley Law School Stadium; home of the Lansing Lugnuts will feature a 360 degree walk around Holiday Light Show. Enjoy train rides, ornament making / holiday crafts station, cookie decorating, warming stations in the Chevy Terrace with fire pits and a s'more station, family holiday movies on the big screen, Big Lug as the Grinch, and letters to Santa!
Open through Dec. 23 Fridays & Saturdays. 
Tickets are $5 per person, kids ages 6 and under are FREE!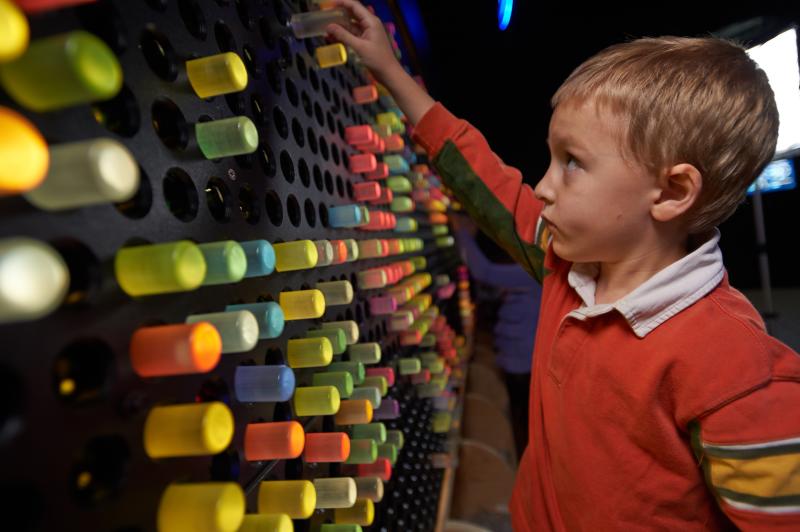 I-5 is a dynamic, interactive space for families to play, create, and challenge their understanding of science. "Impression 5" still refers to the five senses and the way that each sense is engaged during a visit to the Science Center!
Open Tuesday - Saturday: 10:00 a.m. to 5:00 p.m., Sunday: 12:00 to 5:00 p.m. Monday: CLOSED. Their holiday hours include Monday, Dec. 23 and Monday, Dec. 30, but they also have Winter L.A.B.S (learning about basic science) that you can sign the little ones up for. These L.A.B.S. are for children ages 5-11 and are from 9 a.m. - 4 p.m. Below are just some of the great L.A.B.S that Impression 5 is offering this year. 
Crack the Code! Friday, December 27
From complex computer scripts to secret messages to even your own DNA, codes are all around us! In this hands-on camp, learn the fundamentals of programming and turn everyday objects into your own interactive playground! 
Potato Chip Science Monday, December 30
Discover the experimental fun behind empty chip bags, potatoes, and, of course, potato chips! Make a battery out of a potato and test the pH levels of various kinds of chips!
Do Try This at Home! Friday, January 3
You'll conduct experiments you can modify and recreate at home. Try your hands at some kitchen chemistry, dive into density, and create static electricity! Science is all around you--especially at home!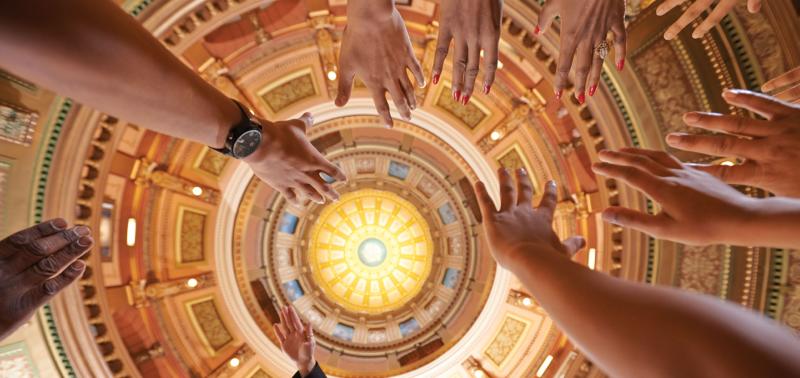 Every year the Michigan State Capitol welcomes over 115,000 people including tourists, schoolchildren, and families that tour the building with a guide or independently. This is a great place to explore, from the unique dome, to the glass floor and many more bits of history everyone in the family is sure to walk away learning something new!
Guided tour hours are Monday – Friday 9:00 a.m. – 4:00 p.m. Saturday 10:00 a.m. – 3:00 p.m. The State Capitol is closed on Christmas Eve, Christmas Day and New Years Eve and New Year's Day.
Admission is free.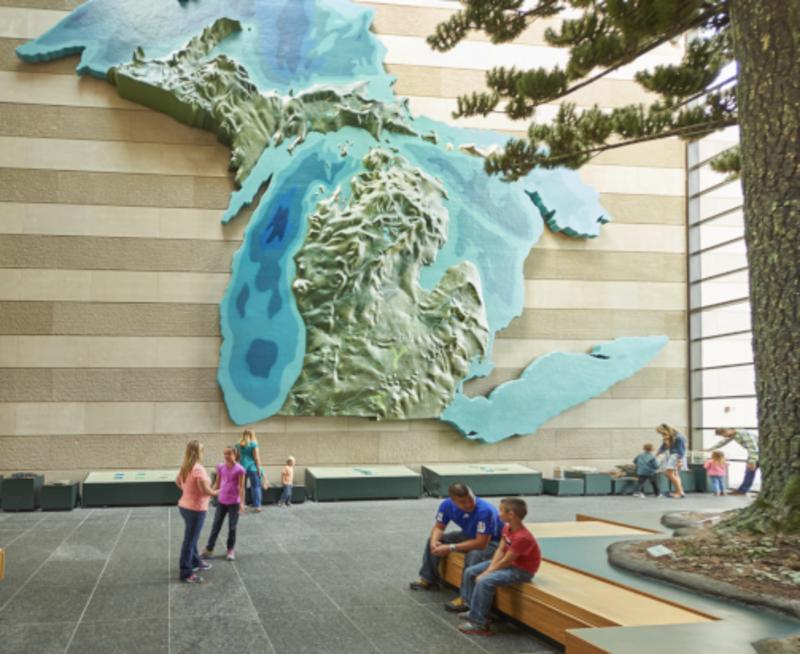 The Michigan History Museum offers a walk through Michigan's rich past, from the time of the state's earliest peoples to the late 20th century. You and the kids can pose by the giant map of Michigan, say "Hi" to Carl, the state tree, learn more about Michigan's mining history and even more!
There is a nominal admission charge and it is FREE on Sundays. They are closed Christmas Eve and Christmas Day, New Years Eve and New Year's Day.
MSU offers a variety of different attractions like Family Day at the Broad Art Museum, looking at the dinosaurs at MSU Museum, finding your favorite flavor of Dairy Store ice cream and much more!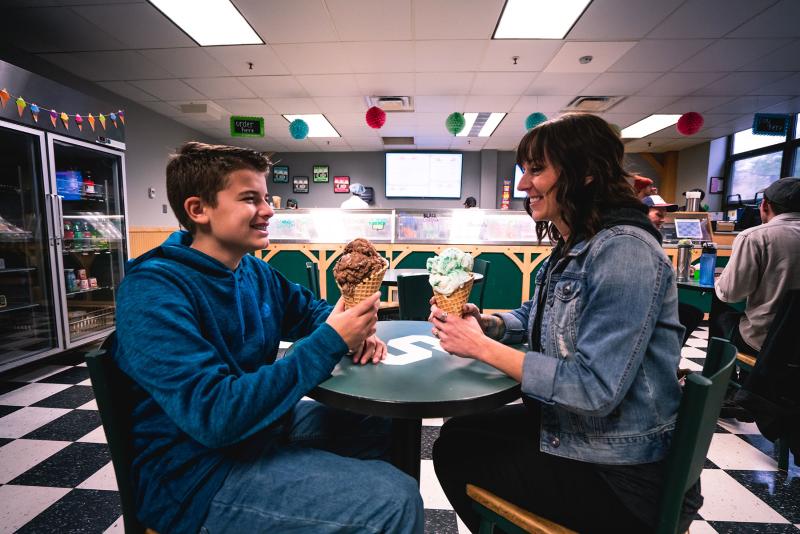 Eli & Edythe Broad Art Museum
Have an artsy family, or maybe you need some inspiration for a snow day craft? Visit the Broad Art Museum! If you'd like to learn more about the artwork, there are guided tours on Saturday & Sunday at 1 p.m. and 3 p.m. If you'd like to get more hands-on, every first Saturday of the month the Broad presents Family Day which offers crafty projects, a special tour at 1 p.m. and a unique theme each time. 
Both the kids and adults enjoy Habitat hall with complete, mounted articulated skeletons of two of the great Jurassic dinosaurs, Allosaurus and Stegosaurus, as well as several smaller displays related to dinosaurs. The MSU Museum is closed December 24 - January 1. 
Get a front row seat to the wonders of the universe. Relax and enjoy the star show that the family is sure to remember for years to come. 
Family-friendly shows are on Sundays at 2:30 p.m and Abrams also offers Sensory Friendly Shows the third Sunday of every month at 11:30 a.m. and 1 p.m.
The bug house has a Holiday Open House planned for Saturday, Dec. 27 from 1-4 p.m. where kids can learn fascinating facts about bugs and view the creepy crawlers up close and personal. Did you know that a fly has taste buds on its feet? If you'd like to view the bugs on a different date, you can book an appointment during the week. 
You can't visit campus without a trip to the Dairy Store. Choose from 24 flavors of ice cream like the crowd favorites Sesquicentennial Swirl and Buckeye Blitz and a variety of award-winning cheese. Try Izzo's Malted madness or Dantonio's Double Fudge Fake, or taste the yummy shake of the month! 

Before you go, check online for more holiday hours and closures.
Outside Activities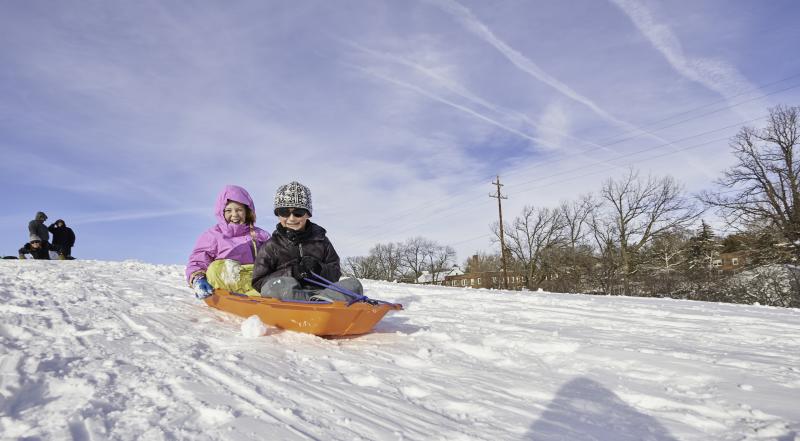 Sledding Hills
Nature Centers
Harris Nature Center - offers over five miles of trails set on the banks of the Red Cedar River
Woldumar Nature Center - has five miles of hiking and cross-country skiing trails to make you feel like you're in the Great North!
Fenner Nature Center -  features self-guided nature trails through woods, fields and around ponds. There is a visitor center with exhibits, a gift shop and natural history library.
Indoor Activities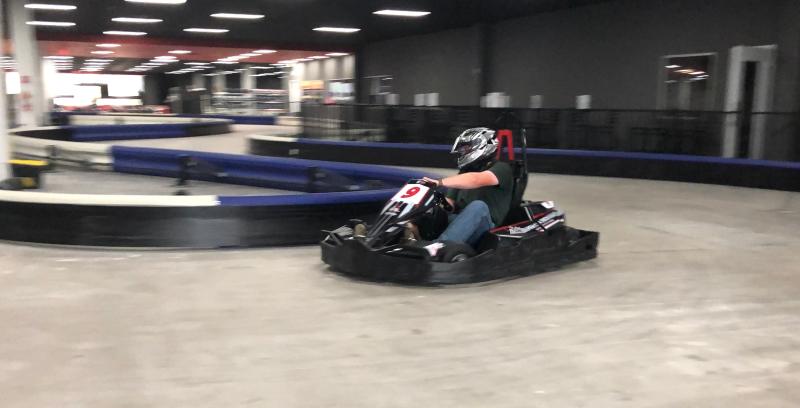 High Caliber Karting - Located in the Meridian Mall, High Caliber Karting offers some new family-friendly activities, from Pocket Soccer, to high speed go karting and more.* Drivers must be 54″ tall and 8 years old to race!
Launch Lansing - This trampoline park, offers a abundance of jumping fun, an arcade and snack/food bar.
Spare Time Entertainment Center has a new Escape Room called Escapology. Great for families with a bit older kids that like to solve real-life puzzles.
Zap Zone is a big hit with multiple activities like Glow Golf, a huge arcade room, trampoline jumping, bumper cars or a multi-level laser tag. Perfect for the family kids on-the-go!
There is so much to do in the capital region during winter break, from holiday lights, to picking up bugs and even more family-fun! You can even plan to stay at one of Greater Lansing's many hotels, some offering swimming pools for that summer-ish feel! Lansing also also have great dining options for those picky eaters, or those who are a little more adventurous with their tastebuds! Any way you plan it, your family is sure to have the perfect holiday getaway in Greater Lansing! 
Photo Credits: Brooke Couch, Tom Gennara, James Lenon, GLCVB