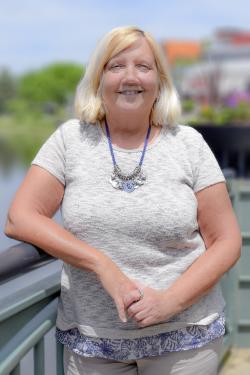 LANSING, Mich.-- The Greater Lansing Convention and Visitors Bureau (GLCVB) is pleased to announce it has hired Carol Royse, CTA as Visitor Information Specialist for the Greater Lansing Visitor Center – East Lansing location.
Royse comes to the GLCVB after over twenty years as Web Specialist with the Michigan Economic Development Corporation, working specifically with Travel Michigan, the state's destination marketing organization. Royse has worked part-time as a Lansing Ambassador, assisting with convention services, since 2016.
"We are happy to welcome Carol to the Visitor Center team," said Jack Schripsema, President and CEO of the GLCVB. "As someone who was born and raised in the area, as well as a 20-year employee of the MEDC, she is uniquely qualified to recommend Greater Lansing's best to visitors."
For more information about the GLCVB, visit www.lansing.org or call 517-487-0077.
The mission of the GLCVB is to promote the region as a visitor destination to impact the area's economy.
###