MSU
Planning a trip to Michigan State University in East Lansing? Whether it's to visit your new college student or to cheer the Spartans on to victory, you're probably wondering what to do while you're in town. We compiled all the necessary resources to make planning your trip to East Lansing a breeze, including things to do and where to stay. From East Lansing restaurants and East Lansing hotels, to the must-see attractions on and around MSU's campus - you'll find it all here. MSU offers so many attractions you just might find you won't even need to leave campus. But, just in case you do decide to venture out further into East Lansing, we've also included some great information about the city.
Did you know these fun facts about Michigan State University? 
MSU became the first agricultural college in the United States in 1855 
The college went through five names changes before it was called Michigan State University
Sparty is a three-time national top collegiate mascot 
Where to Eat
East Lansing is a vibrant, eclectic college town full of great dining options. From the fan-inspired Spartan Hall of Fame Cafe, to fool-proof options like Noodles and Company, East Lansing has options to suit not just every taste, but every budget. If you're a self-proclaimed "Foodie" then check out the For Foodies page that we created specifically for you.
Don't Miss:
Spartan Hall of Fame Cafe - "A destination location for MSU alums and Spartan Enthusiasts." 
MSU Union - A one-stop-shop for a variety of innovative options including Serrano's, Union Deli and MSU Dairy Store. 
MSU Dairy Store - Learn first hand how cheese, ice cream and other dairy products are made, then sample the freshest ice cream you'll ever taste.
Don't Miss Events
For Spartan fans of all all ages, these are the events not to miss during the year.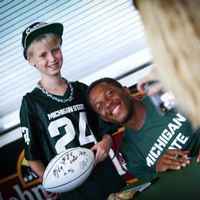 Meet the Spartans
Ever year MSU fans of all ages are invited to meet and receive autographs from head coach Mark Dantonio and members of the football team.
August 18, 2015
Midnight Madness
Help kick-off the start of a new season! The men's and women's basketball will be signing autographs and there will be promotional giveaways and performances.
2015 Date TBD  
Spartan Spectacular
Featuring performances by the MSU wind symphony, Spartan marching band, drumline and faculty artists.
November 1, 2015
2015-16 MSU Football Schedule
Tailgating? Click here for times and other rules. Tickets are available for purchase here.
Still Can't Get Enough Green and White? Follow us on Pinterest!
Greater Lansing On The Go!
The Greater Lansing Convention & Visitors Bureau has a FREE iPhone and Android app and mobile website for all smart phone users. Turn your smart phone into a location-aware travel guide loaded with maps, info on nearby events, entertainment, dining, shopping and more. 
You can also download our new Family Fun Guide. This booklet has everything you need for a day, week, or all season long of fun for the whole family in Greater Lansing! If you prefer a printed copy, be sure to fill out the form located within the page linked below and check "Family Fun Guide" after you input your address information.
If you prefer to read our Visitor Guide "off screen," you can click here to request a copy to be mailed to you or download a printable pdf.
Highlights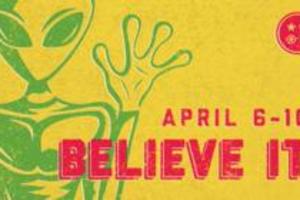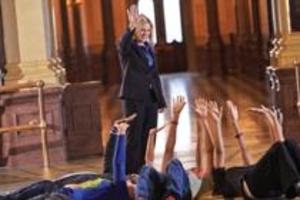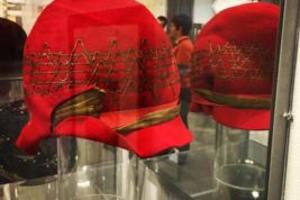 Greater Lansing Visitor Center - East Lansing
549 E. Grand River Ave.
East Lansing, MI 48823
Open: Tuesday-Saturday 10:00 a.m. to 6:00 p.m. and Sunday 11:00 a.m. to 3:00 p.m.